There's so much more to Chicago than deep-dish pizza, baseball games, and the Bean. All of those are lovely, but there are plenty of other neat ways to get to know the Windy City — for free! As a Chicago native myself, I am thrilled to introduce newcomers, repeat visitors, and even Chicago residents to some of my top free things to do there:
21. Be a beach bum at Montrose Beach
If you are visiting Chicago in the summer, you can't miss out on a trip to the beach. If you've never been, you might be wondering how the Windy City has a beach. I hear you. It's nothing like the pristine white-sand beaches of the Caribbean, but Lake Michigan's pleasantly calm waters are perfect for taking a summertime dip.
Montrose Beach is on the north side of the city and has the most chill vibe of all the beaches in Chicago. It's very family friendly, and you'll see lots of people having cookouts in the grassy areas behind the beach. My favorite thing about this place is that Mexican popsicle and ice cream carts regularly make their rounds there.
Another neat feature of Montrose is the dog beach adjacent to it. Even if you aren't a dog owner yourself, it's fun to see the dogs having a blast running around and playing in the water.
20. See the animals at Lincoln Park Zoo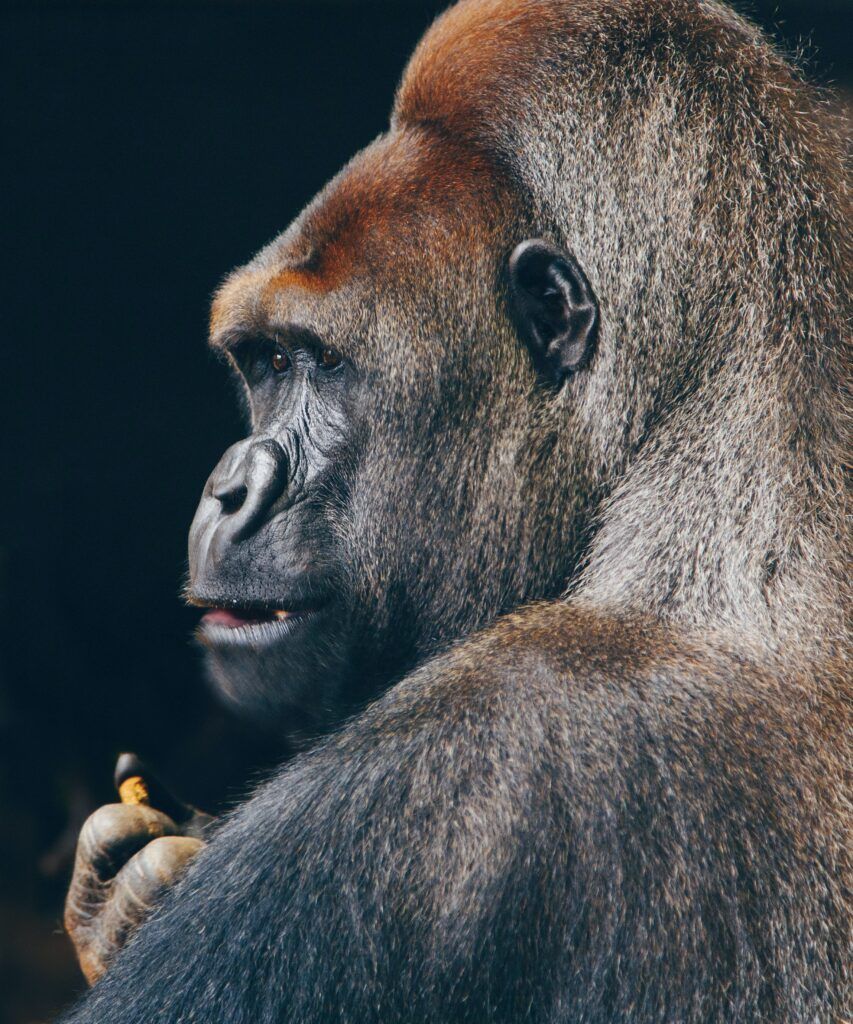 Lincoln Park Zoo is easily one of the top things to do in Chicago, let alone one of the best free things to do. The zoo is on the north side, in the Lincoln Park neighborhood, as the name implies. It's close to Lake Shore Drive and a great place to begin an entire day dedicated to this historic and charming area of the city.
The zoo is open every day and definitely attracts significant crowds in the warmer months. Consider getting a head start in the morning when it opens at 10am, so you can get a better view of the animals, especially if you're visiting in the summer.
19. Find some peace at Alfred Caldwell Lily Pool
Steps away from the famous Lincoln Park Zoo is the quaint Alfred Caldwell Lily Pool. This urban oasis free of the bustle of the city is surrounded by trees. Around the small pond, you'll find species of local plants and plenty of serene places to sit and take in nature.
The history of the lily pool is a testament to Chicago residents' long-standing dedication to preserving nature whenever possible. I used to go to this special spot often, and I always recommend that people stop there to take a breather while visiting the city. Add it onto your Lincoln Park Zoo visit for a quick recharge before your next activity.
18. Meander through the Lincoln Park Conservatory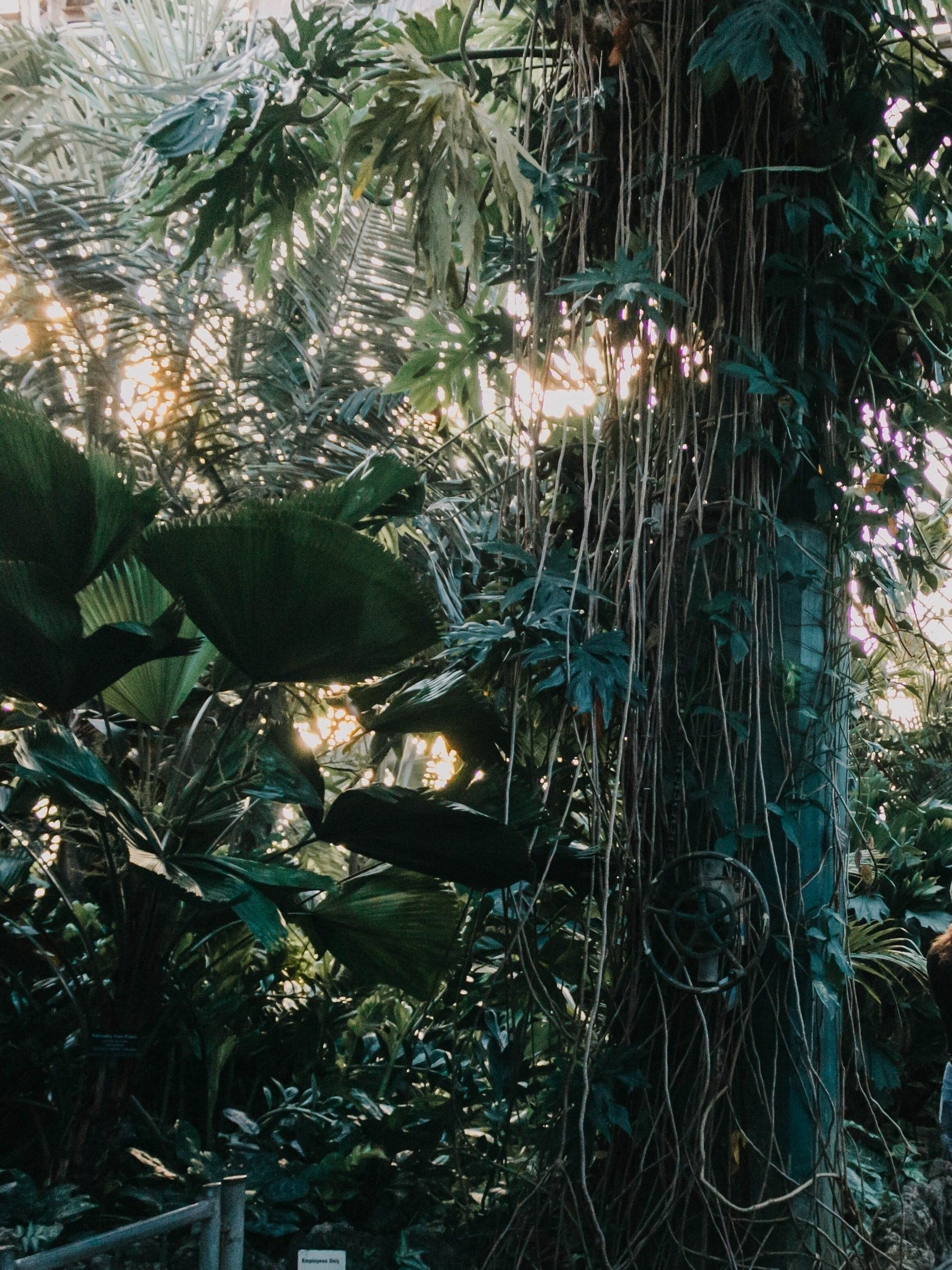 Just north of the Lincoln Park Zoo is the Lincoln Park Conservatory, where you can check out plant species from all around the world. You can visit any time of year, but spring and summer are especially ideal, because the gardens surrounding the conservatory are a beautiful place for a walk, a picnic, or a photo op.
The conservatory features four display houses: the Orchid House, the Fern Room, the Palm House, and the Show House, which hosts annual flower shows. Plan to spend at least 30 minutes to an hour walking through, unless you're an overly enthusiastic plant lover like me — I could spend hours there just looking at all the flora.
The Lincoln Park Conservatory is open from 10am to 3pm from Wednesday to Sunday.
17. Soak up the sun at Oak Street Beach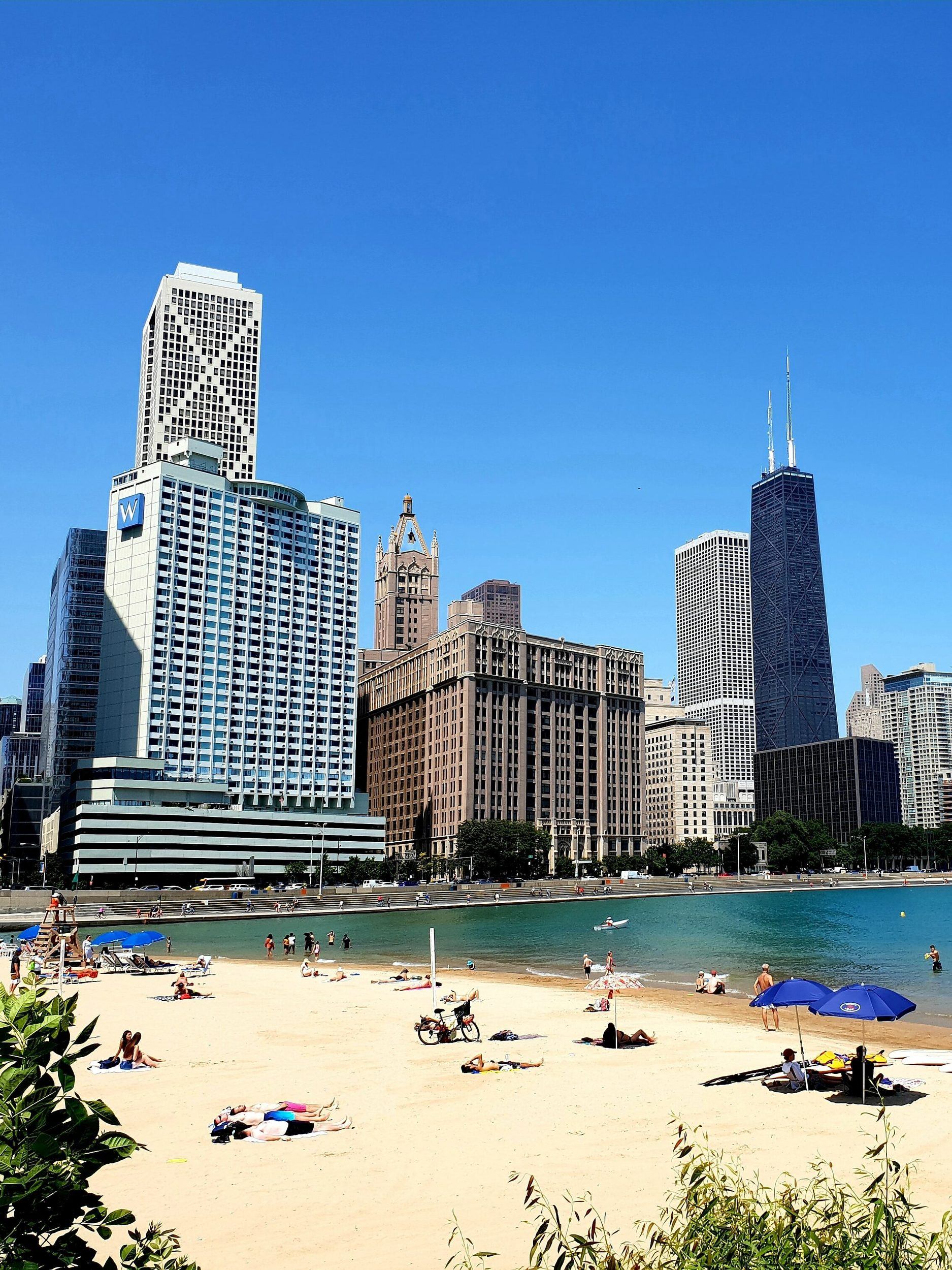 This downtown beach has a completely different vibe than Montrose. For starters, it's much smaller and more crowded than most other beaches. However, the stark contrast between the sandy shore and the shimmering skyscrapers is nothing short of surreal.
Oak Street Beach is much more of a party scene: it has a bar and restaurant right on-site. They're quite pricey, so consider bringing your own picnic if you want to save a few bucks. I recommend getting there early to secure your spot and avoid the mid-afternoon crowds that accumulate in the summer.
16. Stroll along the Riverwalk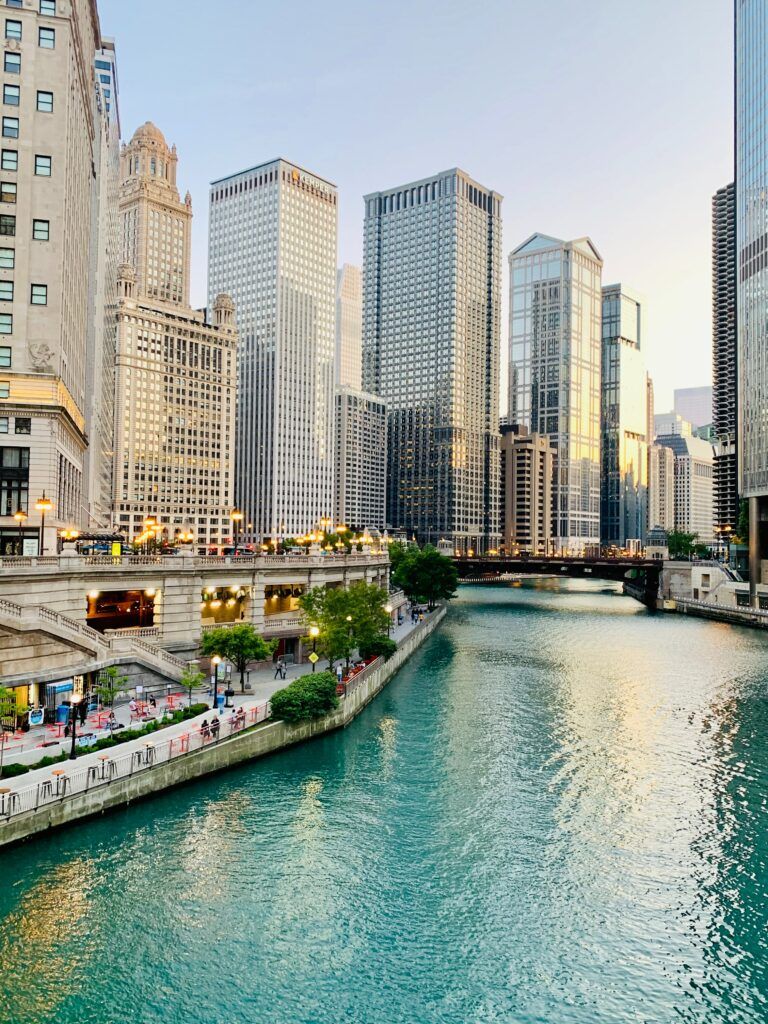 Chicago is known for the rivers that flow through downtown and into Lake Michigan. In the last decade, the city has worked hard to create the Riverwalk, so that pedestrians can take in the fantastic view of Chicago's world-class architecture.
The walk is 1.5 miles long and perfect for an evening stroll. You'll see musicians playing, art installations, and plenty of other visitors out and about. There are six different areas, or "coves" along the route: the Riverbank, the Jetty, the Water Plaza, the River Theater, the Cove, and the Marina. My personal favorite is the Marina, because there are many more places to sit and people-watch.
15. Enjoy Art on theMART at the Chicago Riverwalk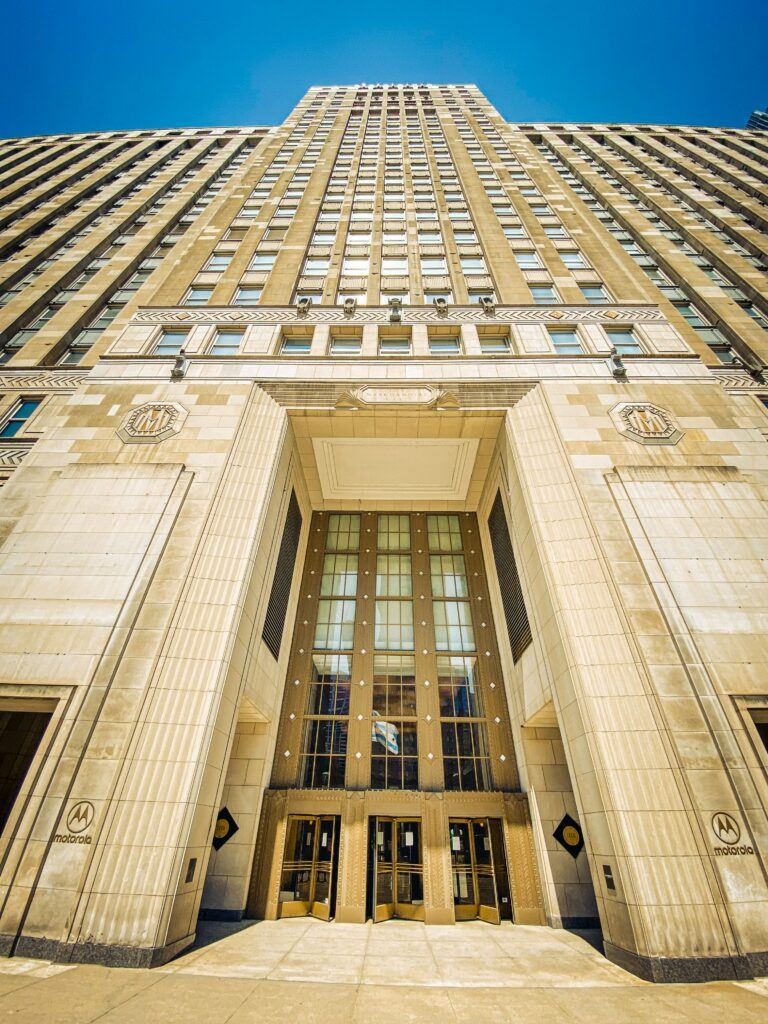 One of the most prominent spots to see art along the Riverwalk is across from theMART building (formerly known as Merchandise Mart). Every night at 9 and 9:30pm, an art show is projected onto the massive façade of the building, creating a dazzling display. It's completely free to visit and makes a great after-dinner stop.
To see when Art on theMART is operating, stay tuned to the website.
14. See some snapshots at the Museum of Contemporary Photography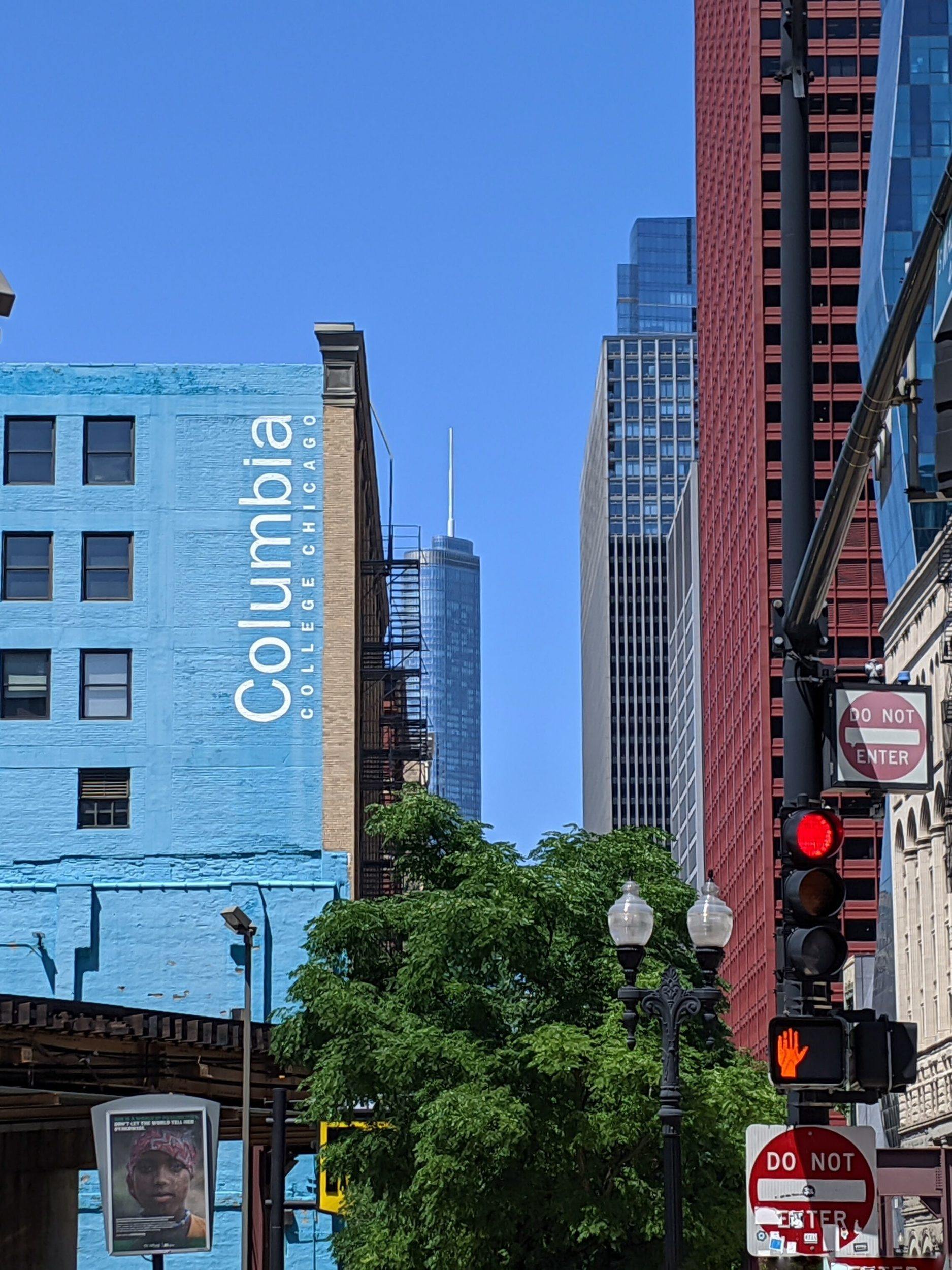 As one of the leading photography museums in the Midwest, it's awesome that the Museum of Contemporary Photography doesn't charge admission. It's part of Columbia College Chicago and began its collection in the 1980s. Since then, it has accumulated over 16,000 pieces by over 1,500 artists.
The museum regularly features collections from both well-known photographers and Columbia students. You can even take a free tour of the museum led by a docent. Reservations to visit aren't obligatory, but they are encouraged.
The Museum of Contemporary Photography is open from 10am-5pm (with the exception of Thursday when it closes at 8pm) from Tuesday to Sunday.
13. Admire the architecture at the Chicago Cultural Center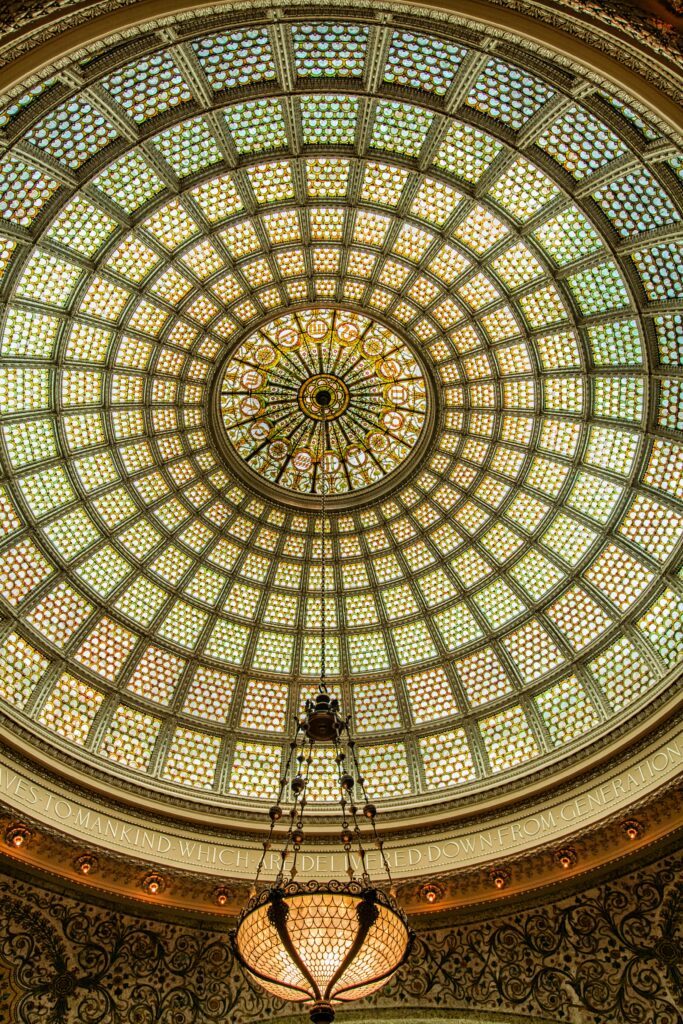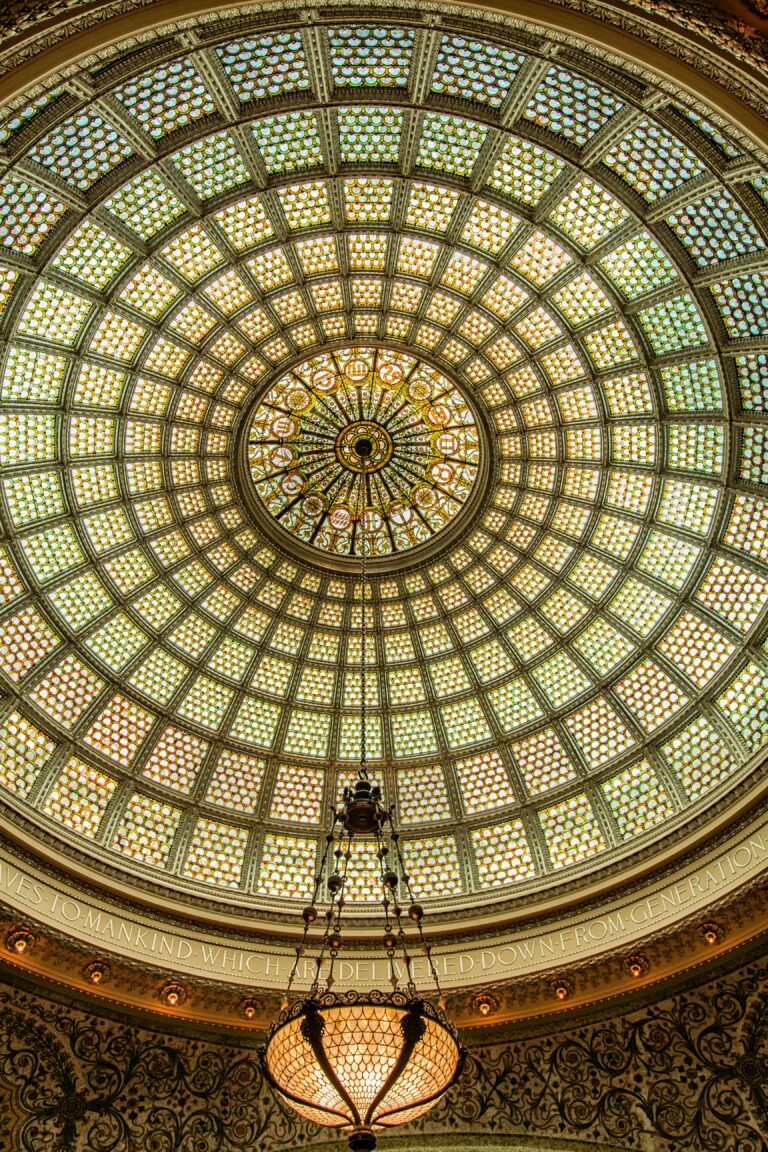 Do you know where the world's largest Tiffany glass–stained dome is? It's OK if you don't… it's not really common knowledge. Just in case you wanted to see it, you can at the Chicago Cultural Center! This vintage building showcases some of Chicago's finest architecture and is completely free to visit.
The Chicago Cultural Center often hosts free events, including musical performances, dance and theater shows, art exhibitions, and so much more. Since the building is a popular wedding venue and this results in closing parts of the center, avoid visiting on a weekend. A weekday morning is the best time to go.
You can visit the Chicago Cultural center any day of the week from 11am to 4pm.
12. Check out the Museum of Contemporary Art's Tuesdays on the Terrace
It's no secret that Chicago is known for its iconic blues and jazz music scene. There are plenty of venues to catch a blues and jazz show, but the Museum of Contemporary Art's Tuesdays on the Terrace events are some of the best. The terrace at the museum boasts an incredible view of downtown Chicago, which is the ultimate scene for listening to some of the city's best jazz musicians.
Check the Tuesdays on the Terrace schedule to see who's playing and to make a reservation. Also, you can visit the museum itself for free on Tuesdays if you are an Illinois resident.
11. Have a movie night at Millennium Park
This is another summertime must-do in Chicago. On Tuesday evenings at 6pm during the summer months, Millennium Park hosts a free film series. You can find the full schedule here.
I went to these free movies a lot when I lived in Chicago, and it was a blast to go with friends. We would bring a full picnic spread, which is common at these events. So pack up your picnic basket, get there 30 minutes early, and enjoy your favorite movie in a pretty epic setting.
10. Take a Chicago Greeter neighborhood tour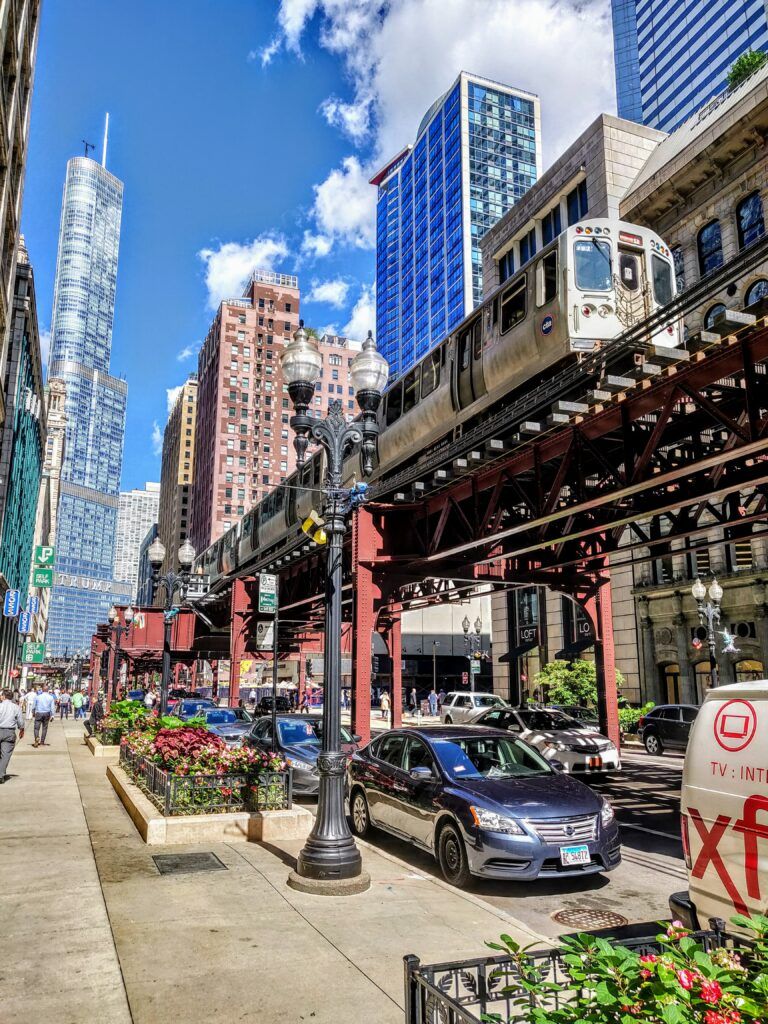 Chicago has a reputation for Midwestern politeness, and the Chicago Greeter neighborhood tours are a perfect example of that. These operate in over 25 districts; local guides give you a complete rundown of the neighborhood's history, culture, and unique gastronomy. The guides are volunteers who genuinely want to show the best of their neighborhoods.
Tours are completely free, but you must make a reservation 10 business days in advance on Chicago Greeter's website. You'll be able to choose the neighborhood you want to see; tours takes between 2 and 4 hours.
9. Step back in time at the Jackson Park Japanese Gardens
Near the Museum of Science and Industry lies historic Jackson Park, which contains a beautiful Japanese garden: the Garden of the Phoenix, aka Osaka Garden. With such a massive museum so close, this beautiful piece of history is often overlooked.
The garden was originally built in 1893 by the Japanese government as part of Japan's contribution to the World's Columbian Exposition. What stands now is an expansion of the original garden and features a variety of Japanese plants and sculptures.
8. Peep at art at the National Museum of Mexican Art
This is another museum that always impresses me and makes me wonder how something so wonderful can be completely free. It is right in the center of the Pilsen neighborhood, which is historically Mexican but continues to suffer severe gentrification — a lot has changed in the last decade. However, Mexican art and culture is hugely important to the societal fabric of Chicago, and a few long-standing institutions still exist, including this museum.
Much of the museum's art showcases the modern Mexican American experience, along with traditional Mexican art. It's a flawless mix of old and new, delightfully displayed. The museum also hosts a variety of cultural events, including an epic Día de los Muertos party.
The National Museum of Mexican Art is open from 10am to 5pm Tuesday through Sunday.
7. Get your chloro-fill at Garfield Park Conservatory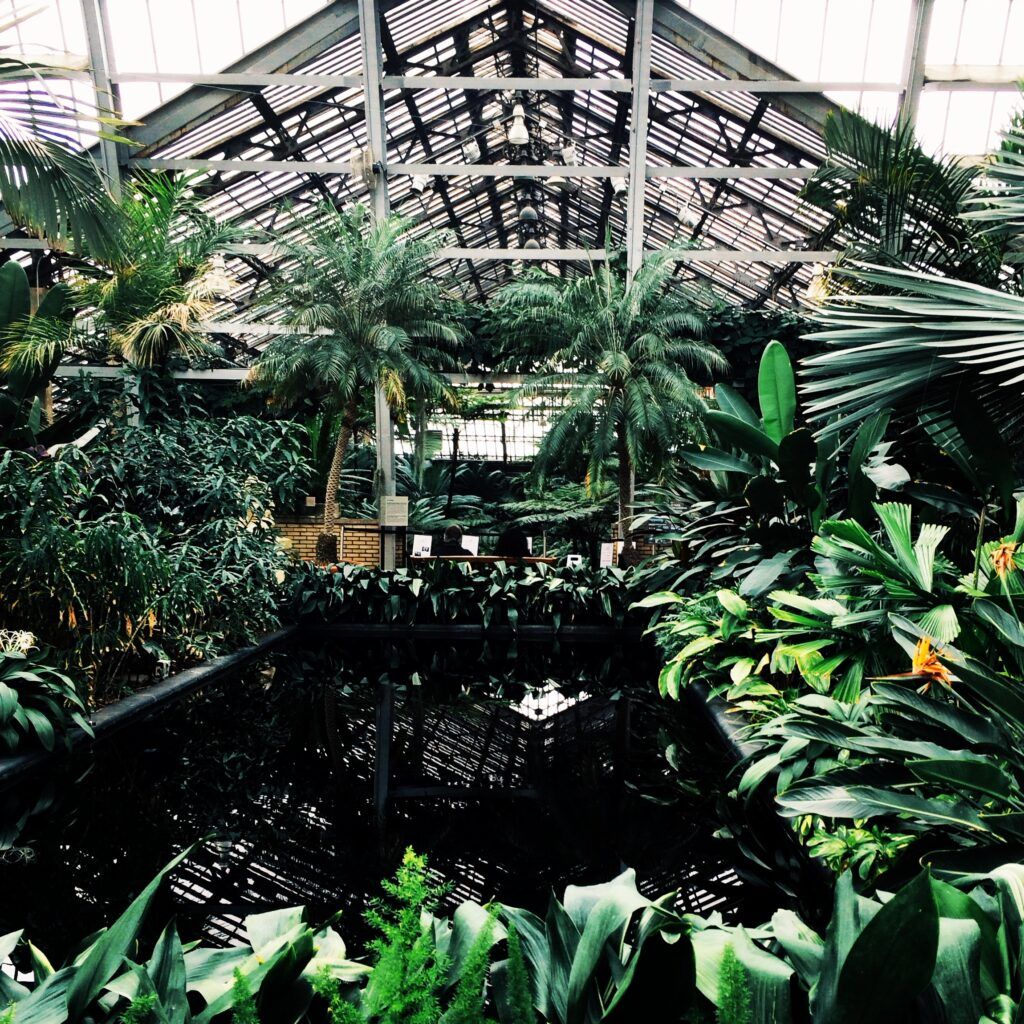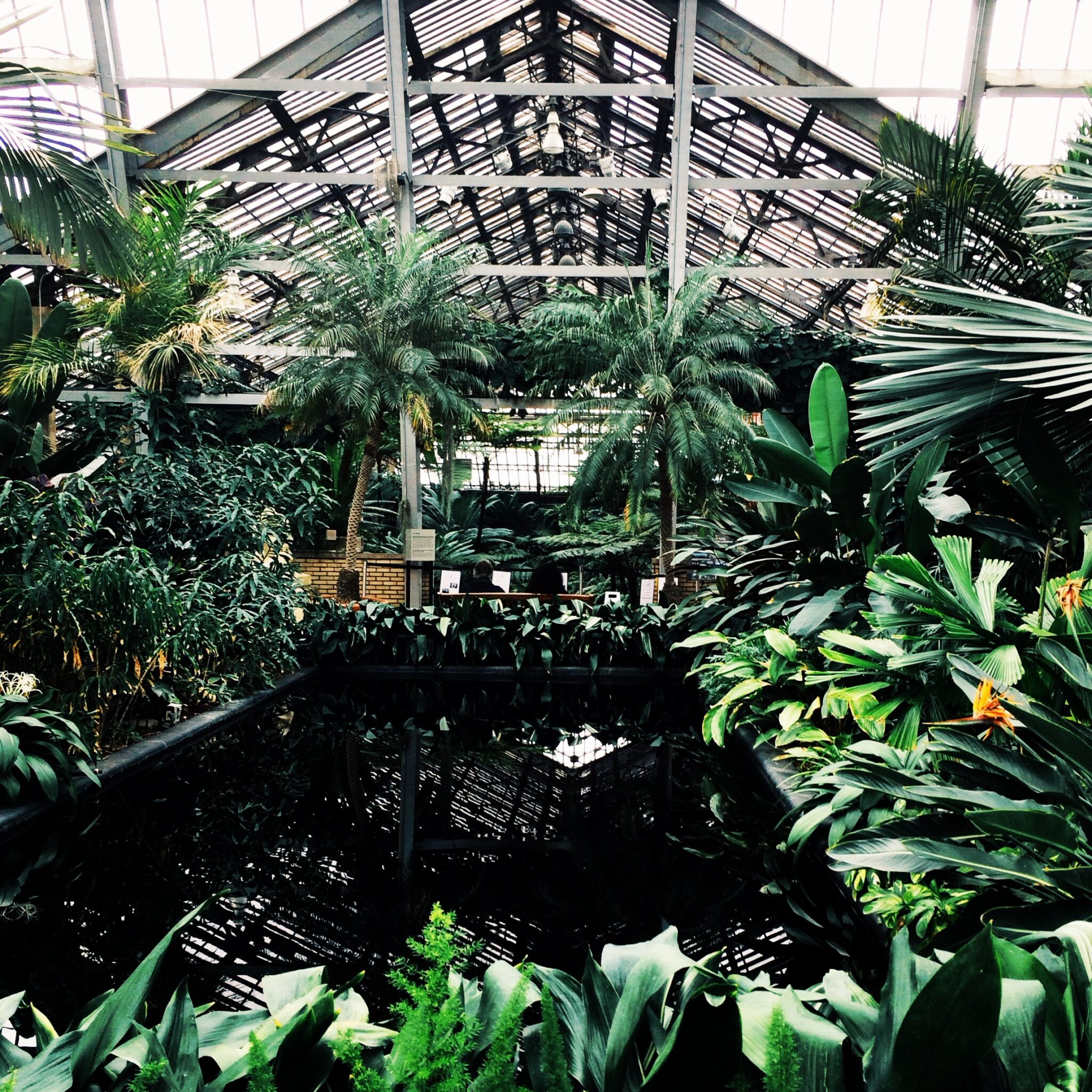 Please excuse my terrible pun…
This is the second conservatory on this list and, in my opinion, the better of the two. While it's not as centrally located as the one in Lincoln Park, the Garfield Park Conservatory is much bigger, less crowded, and more beautiful. In fact, it's the third largest garden under glass in the world.
You must make a reservation to visit the conservatory; you can do so here. It is open from Wednesday to Sunday from 10am to 5pm, with the exception of Wednesdays when it closes later at 8pm.
6. Breeze through Smart Museum of Art
If the sticker price of the Art Institute has you feeling discouraged, the next best art museum (which happens to be free!) is the Smart Museum of Art at the University of Chicago. It houses a sculpture garden and various impressive exhibitions that feature world-renowned artists, such as Salvador Dalí and Edgar Degas, among others.
You can visit the Smart Museum of Art by making a reservation here. It is open from 11am to 4pm, Thursday through Sunday.
5. Check out the Hyde Park Art Center
The Hyde Park Art Center is the perfect place to catch a glimpse of Chicago's brightest creative minds. It commits itself to showcasing diverse voices and challenging artistic norms with its groundbreaking exhibitions. The center hosts a plethora of events that are free to the public and feature Black artists, especially those from the neighborhood.
The center has sporadic hours, which you can check here.
4. Learn about sustainability at The Plant Chicago
The Plant is one of my favorite places in Chicago because it has a truly remarkable mission. A lot has changed since the building that houses the project was a slaughterhouse in the meat-packing district — nowadays The Plant consists of several small businesses that operate in a circular economy, meaning that the by-products of one business must be beneficial in some way to another in the building.
Stop in for a visit and check out the brewery, bakery, community garden, and much more at The Plant. They hold free events throughout the year, including an awesome farmers market.
3. Volunteer for a day at a community garden
There are hundreds of community gardens all over the city of Chicago, all hoping to combat the city's food desert issue. Chicago is a culturally, racially, and ethnically diverse city, which means that each neighborhood has its own unique social issues. One of them that spans across the city is food insecurity.
Chicago Community Gardeners Association works with local leaders to implement community garden programs. To learn more about them and to sign up to volunteer for a day, fill out an inquiry here. Not only will you be able to give back to Chicago while you visit, but you'll have an awesome time doing it!
2. Catch a summer street festival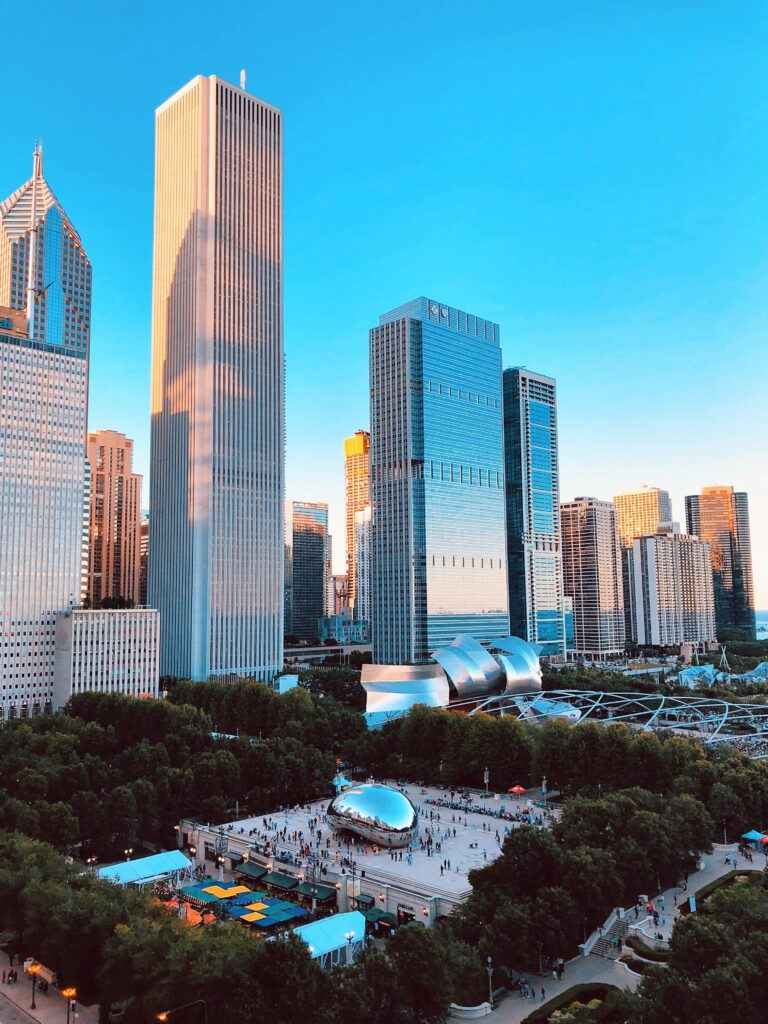 Chicago becomes the land of festivals in the summertime. Each neighborhood has its own lineup, on a wide variety of themes. The city's diversity shines at these festivals, as many of them showcase music, food, and art from different countries and cultural backgrounds.
A full schedule of Chicago's free street festivals can be found here. Even if you visit during the spring, fall, or winter, you can still find a festivals somewhere in the city.
1. Peer at the Navy Pier summer fireworks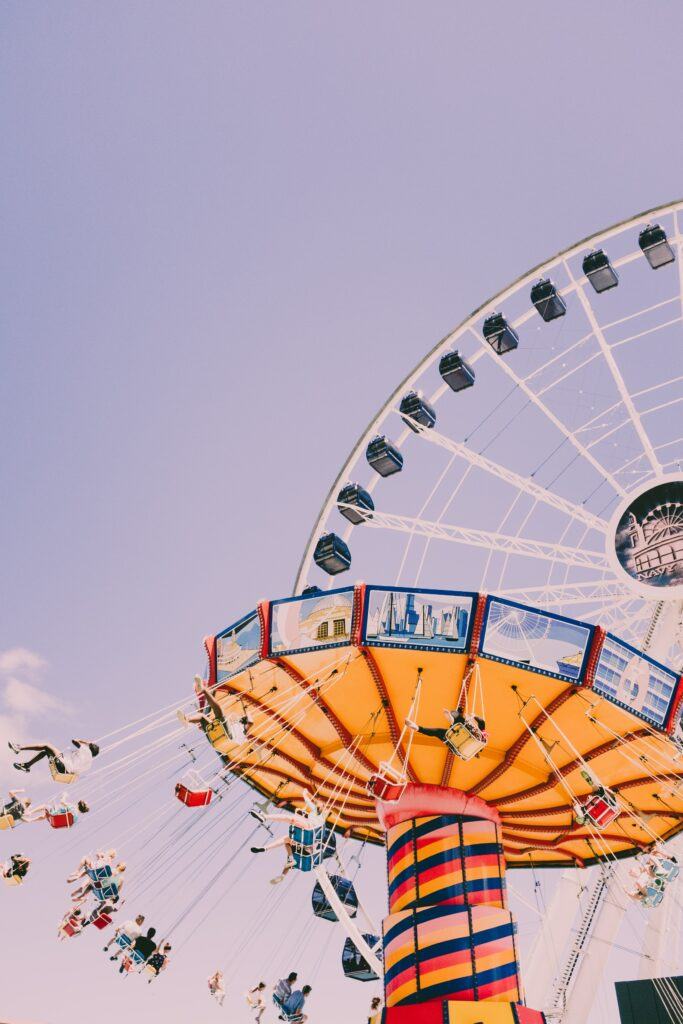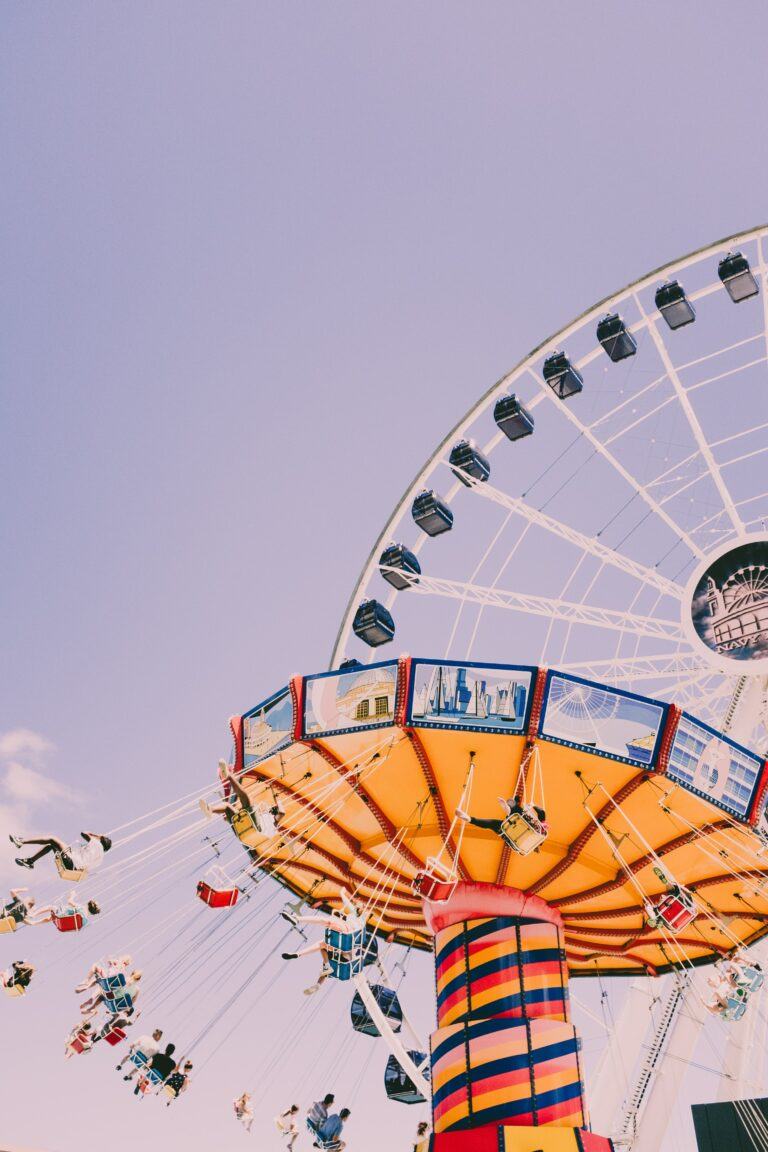 On Wednesday and Saturday nights between Memorial Day weekend and Labor Day weekend, Navy Pier hosts a spectacular fireworks show. The best spot to see them is from Navy Pier itself, which is an exciting place to wander around. There are a ton of restaurants, and the city just remodeled the entire pier a few years ago, so it's quite a sight to see, even without the fireworks.
Stay up to date on the Navy Pier fireworks show here.
Pin me for later:
I have a lot of pride in my home city, in case you couldn't tell. Chicago has so much to offer in terms of cultural diversity, entertainment, architecture, and gastronomy. From this list, you can definitely see that it's totally possible to have an amazing time in the Windy City on a tight budget.
For more tips on saving money on summer travel, check out this post as well.
What are your favorite cities to visit on a budget?
Click to read more posts about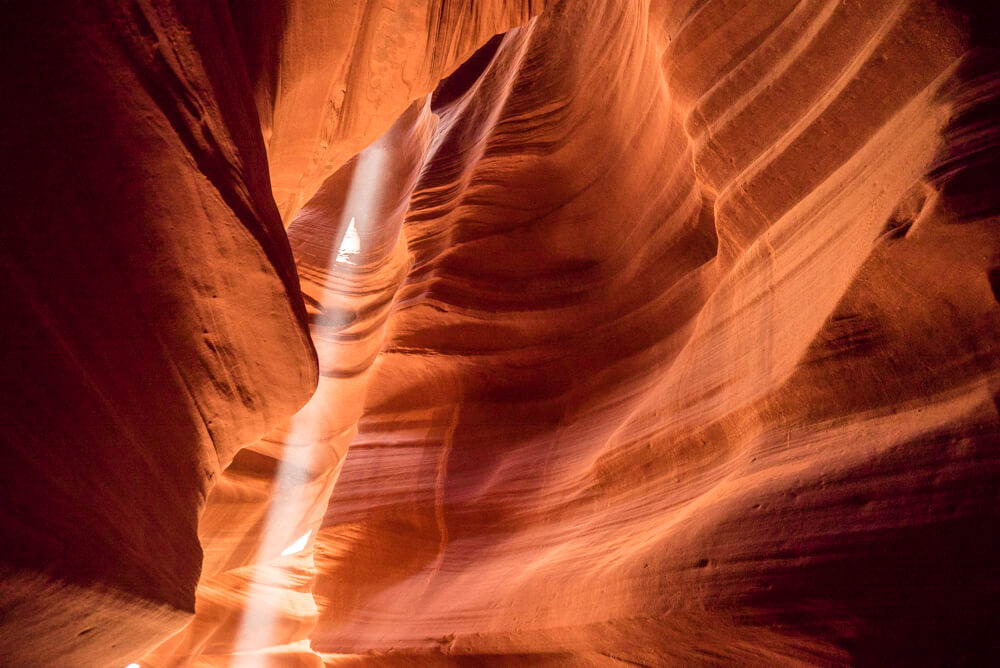 United States