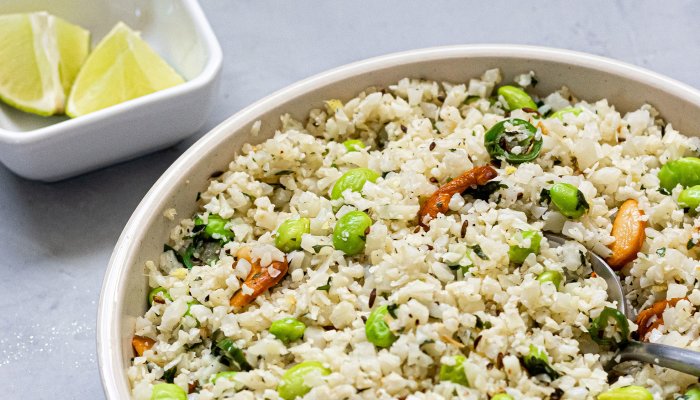 I tend to prefer frozen to fresh cauliflower rice, as fresh rice develops a sulfurous odor if you don't use it within a few days. If you buy fresh, make sure you use it quickly, within the first day or two.
The frozen cauliflower rice available in most supermarkets is usually flash-frozen to preserve freshness. The store-bought version also has uniformly sized pieces, which is helpful in getting the right texture in your final dish.
You can also make your own at home using the larger holes of a box grater or the grater attachment in your food processor. But the key is to use it immediately or freeze it. It stays fresh in the freezer for up to 3 months. If you're feeling adventurous, you can also mix it up by adding broccoli, carrots, or even beets!