As a travel blogger and photographer, I take a lot of photos — and I mean A LOT. Depending on the day, or the trip, I can take anywhere from 50-400 photos…and that's per day. Consider how many photos I take during an entire trip (eeeep!)
While it's great to capture all those memories, it can be a real challenge to organize and manage them all once I'm back home. And talk about overwhelming.
Not only that, but throughout my years of traveling and documenting places, it hasn't been easy to save and store images (I don't even want to go into the many hard drives that have failed on me).
That leads me to the latest and greatest discovery: Mylio Photos! Mylio Photos is a powerful photo organizing and management tool that's specifically designed for photographers and travelers like me.
I'll dive into the details of how Mylio Photos works and share my own experience using it to organize my travel photos.
Without further ado, here's the smart tool I use to organize my travel photos!

About Mylio Photos
First of all, let's talk about what Mylio Photos is and how it works. At its core, Mylio Photos is a digital asset management tool that allows you to organize and manage your photos across multiple devices.
You can import photos from your camera or phone, and Mylio Photos will automatically sync them across all your devices, including your laptop, phone, and tablet.
This means you can access your photos from anywhere, anytime, without having to worry about transferring them between devices.
Here are a few key highlights, in my opinion:
It Syncs with All Your Devices Automatically
The LifeCalendar + Map Feature
No Internet Needed
Smart Previews
Protects Your Original Images
I'll dive into what those mean below. 🙂

It Syncs with All Your Devices
The first step in organizing your travel photos is to import them into Mylio Photos. This is incredibly easy to do, and Mylio Photos supports a wide range of devices, including cameras, phones, and tablets…and the coolest part — you don't have to worry about transferring the files — Mylio Photos does it for you!
Mylio Photos uses this super cool technology that makes sure your entire photo collection is always up to date and available on all your devices, so you can access your favorite memories from anywhere at any time.
When you first open Mylio Photos, you'll see a screen that allows you to import your photos. Simply select the device you want to import from and follow the prompts to import your photos.
One thing I love about Mylio Photos is that it doesn't move or delete your photos during the import process.
Instead, it creates a copy of each photo and stores it in your Mylio Photos library. This means you can still access your original photos from their original location, while also having them organized and accessible in Mylio Photos.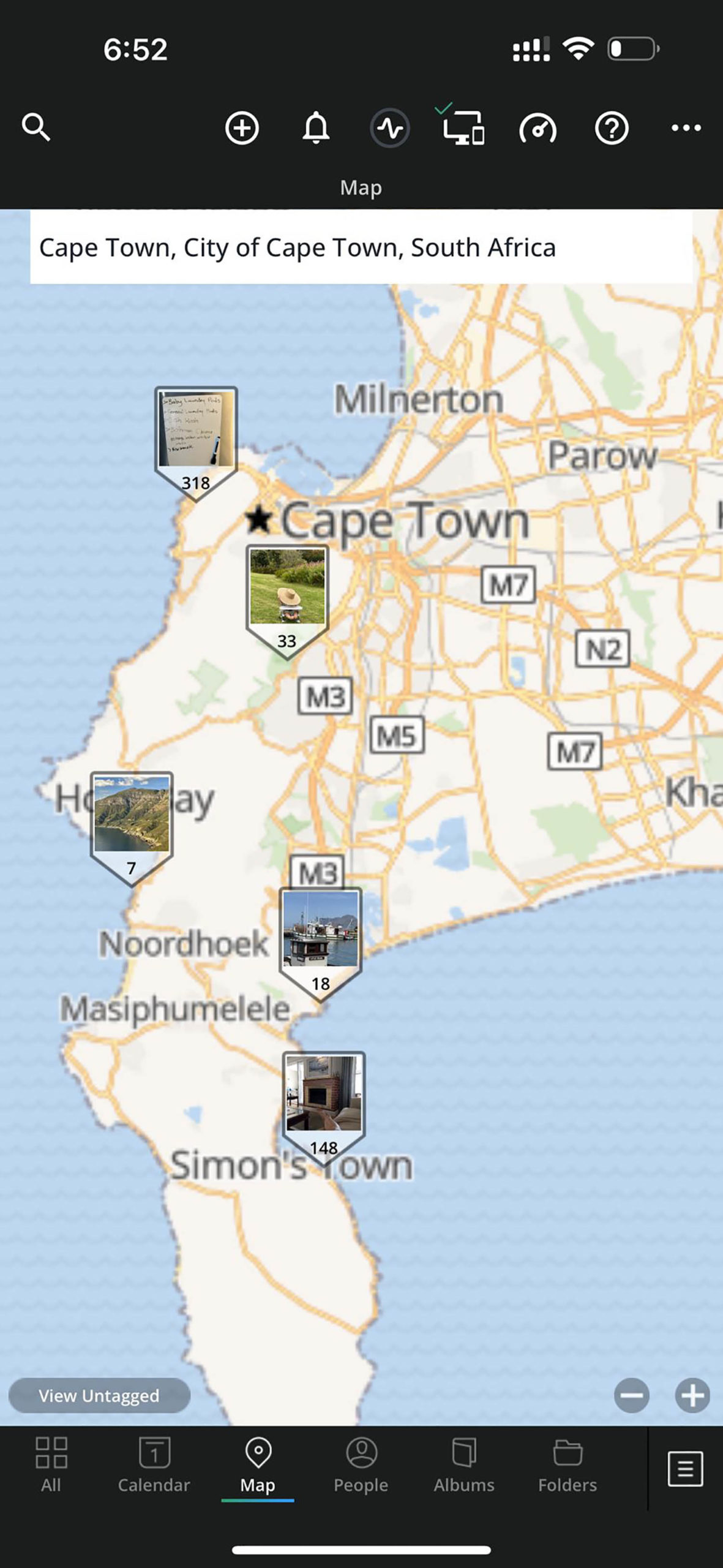 Organizing Photos & The Map Feature
Once your photos are imported into Mylio Photos, the real fun begins. Mylio Photos makes it incredibly easy to organize your photos into albums or folders. You can create as many albums or folders as you like, and you can even nest folders within folders to create a hierarchical structure.
For example, you might create a folder for each trip you take, and then create albums within each trip folder for different activities or locations. Or you might create folders for each year, and then create albums within each year folder for different events or occasions.
Mylio Photos also makes it easy to tag your photos with keywords or labels. This is incredibly useful if you want to be able to find specific photos later on.
For example, you might tag all your photos from a particular trip with the name of the country you visited, or you might tag all your photos of a particular person with their name.
One of my favorite features of Mylio Photos is its facial recognition technology. This allows you to quickly and easily find all the photos of a particular person, whether it's a friend you traveled with or a local you met on your trip.
If you're a super visual person, you're going to *LOVE* the map feature — you can literally see your trip mapped out and all the different places you visited on a map.
So, say I'm reminiscing about a trip to South Africa, I can look at the map in Mylio Photos and follow the trail of photos from Cape Town to the Winelands to the Garden Route Trail and beyond!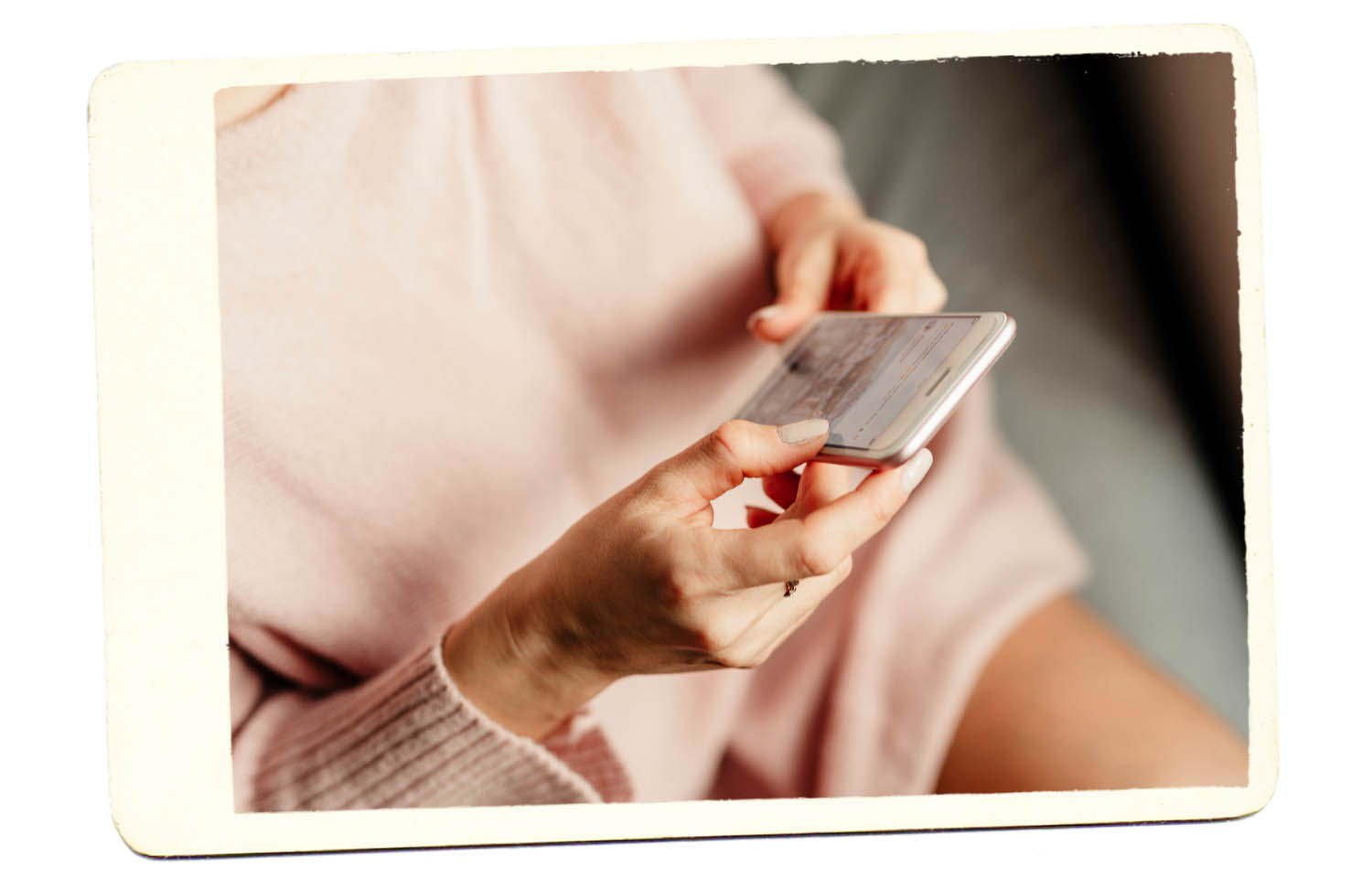 Smart Previews
No Internet Needed
Mylio Photos automatically stores photos locally on your devices as well as in the cloud. This means that your photos are accessible even when you don't have an internet connection — even when you're in the middle of the ocean on a dive boat without a cell signal.
And, you are able to designate two or three devices as your vault (like a phone, tablet, and laptop) — meaning that your photos are always safe and secure, even if something happens to one of the "vault" devices. The best thing is that Mylio Photos does this backup on its own, automatically. Yes, it's backing up all the time, at home and on the road, without work on your part. 
Plus, with Mylio Photos's organization features, it's easy to find and access your photos, making it a smart solution.
Smart Previews is like a magic portal that allows you to view and edit all your photos and videos without having to store them on your device. This means you can have access to your entire collection, no matter where you are in the world.
Say you're on a long-haul flight or out exploring a new city with limited data or WiFi, you can still browse through your photos and relive your favorite memories with Mylio's Smart Previews.
As a note, Mylio Photos doesn't store the high-resolution "raw" image, but the photos are good for sharing on social or printing 5×7 images.

LifeCalendar
Mylio Photos has another handy organizational view called LifeCalendar that helps sort your photos by destination! Now you can see what you did last year, or you can scroll through looking for the pictures for that first trip to Disneyland.
What makes the Life Calendar™ unique is that in addition to viewing your photos in chronological order, you can create specific Events to make finding the photos you're looking for easier than ever.

Overall
One thing I love about Mylio Photos is how easy it is to share my photos with friends and family. Because my photos are stored in Mylio Photos I can easily share them with anyone, no matter where they are in the world, and my original photos are always safe.
And because Mylio Photos syncs my photos across all my devices, I can even share them in real-time, so my friends and family can see my latest travel photos as soon as I take them.
Overall, Mylio Photos is a smart way for someone looking for an easy and efficient way to organize their travel photos.
Whether you're a professional or just a traveler who loves taking photos, Mylio Photos is the perfect tool for keeping your memories organized, accessible, and protected, no matter where your travels take you and without work to manually back up.
Don't just take my word for it – give Mylio Photos a try for yourself and see how it can help you organize your travel photos. With its powerful tools and user-friendly interface, you'll wonder how you ever managed your photos without it!

This post was sponsored by Mylio Photos. As always, all thoughts and opinions expressed in this post are entirely my own.