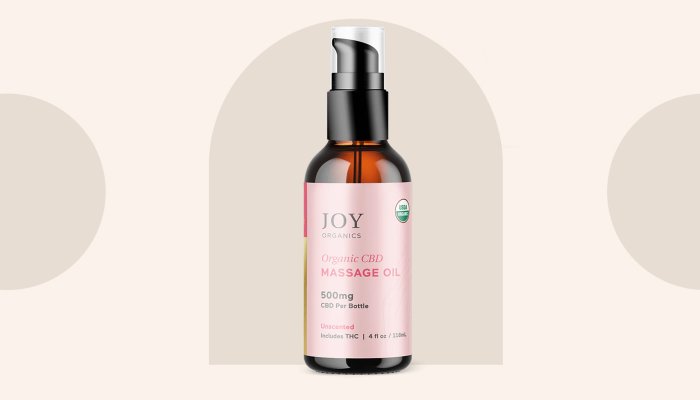 Go organic whenever possible. 
As we mentioned earlier, a key part of our criteria when choosing these massage oils was to focus on brands that source organic hemp for their CBD products, some even from their own farms! This is your best bet at ensuring you're applying high-quality hemp to your body and protecting your skin from potentially harmful pesticides and herbicides7. 
Consider your sensitivities. 
Some of the oils on our list are scented, while others are intentionally left with the natural smell of hemp. Pick a product that won't irritate any allergies or your skin—it's especially important to note that several products on our list use nut oils or MCT oil, which is derived from coconut. When in doubt, always read the full ingredient list!  
Many brands also opt for essential oils; while they can boast some benefits, these additions can be irritating for others when applied topically.
Potency & CBD type. 
Typically the advice given to CBD newbies is to start low and slow. With topicals, however, you may be better off going with a stronger potency than you would with an ingestible tincture or gummy, because CBD is slower to absorb through your skin. You also may feel more of a response from a full-spectrum hemp versus CBD isolate, as full-spectrum includes all of the compounds from the hemp plant extract for a more powerful entourage effect. 
Price. 
Quality, higher-potency CBD products tend to be more expensive—if you see a high-potency product at a super low price point, proceed with caution! Still, with massage oils, there are other factors that go into pricing, such as the additional ingredients, aesthetics and sustainability of the packaging, and more. 
Luckily, if you fall for a specific product, there are tons that offer subscription discounts for regularly scheduled shipments. If you're new to CBD, stay true to your budget when trying a massage oil for the first time to ensure you like the effects.