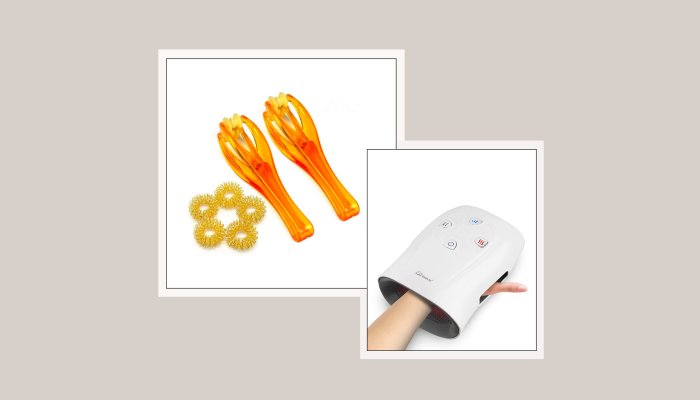 Lalitha McSorley, owner and lead physical therapist at Brentwood Physiotherapy Calgary, says hand massagers can help relieve arthritis symptoms, including pain, stiffness, and inflammation. A hand massager helps alleviate these symptoms by increasing blood flow to the affected area and promoting relaxation. "However, it's important to note that hand massagers should not be used as a substitute for medical treatment for arthritis," she clarifies. 
Although McSorley shares that hand massagers are generally safe for most people to use, she points out that those living with medical conditions, such as open wounds, infections, or circulatory issues, should avoid using massagers.
Karena Wu, physical therapist and owner of ActiveCare Physical Therapy, adds that a hand massager can be used daily, and sometimes even a few times per day. "Typically, you would use it for less time, for example 5 minutes, if you are doing it more frequently throughout your day, versus once a day at 10 to 15 minutes," she advises.