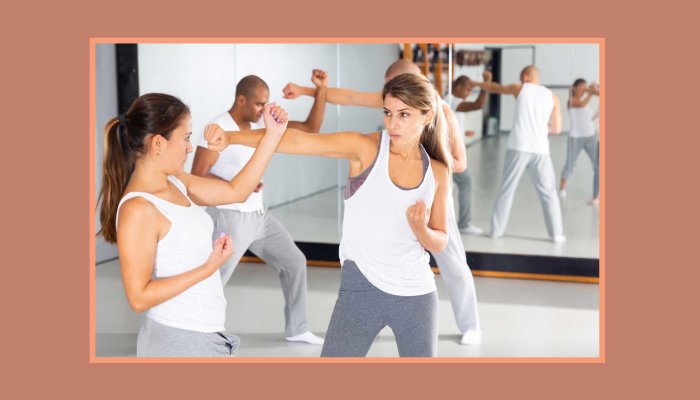 Cost: Not all online self-defense classes are free, so keep your budget in mind when researching the best online self-defense classes for you.
Class format: Consider whether or not having video aids is important to you or if you prefer to read written educational materials about self defense. Some courses lean heavily on written information while others are more visual, offering images and videos you can follow along with at home. You'll also want to ensure the classes are at your level, according to Mann. "If they're too high level for you or too low, [it] can be demotivating and cause you to stop learning," she says. "They need to be enjoyable sessions."
Instructors: Check out the credentials of the instructors who created the online self-defense course you're looking into. "Coaches should have the necessary skills and train themselves," says Mann. You might also consider if you're more comfortable learning techniques from a man or a woman. Teaching style is also something to think about.
Duration: Some online self-defense classes don't require much of your time, while others involve a weeks-long commitment. Keep in mind how much time you're able to give to learning about self defense when selecting the best course for you.