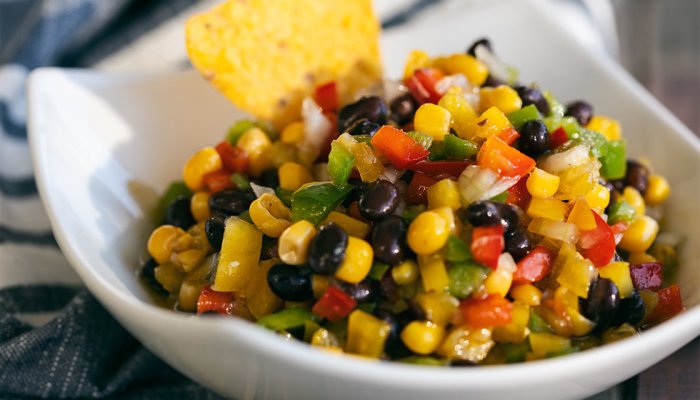 To enhance this recipe even further, I added a scoop of mbg's organic veggies+ for a practically undetectable sprinkle of sea vegetables, leafy greens, and other antioxidant-rich ingredients—not to mention prebiotics and probiotics that support healthy digestion and promote a balanced gut microbiome.* Even the most diverse diet can always use that little extra boost, and this vegan superfood powder will take any meal to the next level, so you know you're treating your body with the care it deserves.
I whipped up this recipe last night and my friends and family can attest: I haven't stopped talking about it since. I went a little off-road and included avocado to add some extra healthy fats to my dip, and I highly recommend doing the same!
It's safe to say this dish is going to be a colorful staple in my summer menu.