Treat Yourself: Adopt Self-Care Rituals : If you find yourself juggling various priorities throughout the day, chances are you're quite familiar with feeling burned out. Before you know it, this isn't only manifesting itself in the form of lack of energy and motivation, but also in mood swings. Lashing out on others and your work is the path to personal and professional issues, and let's be honest – both open the gate to chronic stress.
The last thing you want is all of this to be at the expense of your health. Why go through the constant wish for "the day to finally be over" when you can make every day feel like the best one with a simple self-care ritual? It's not selfish if it's about taking care of and investing in yourself!
What Is Basic Self-Care?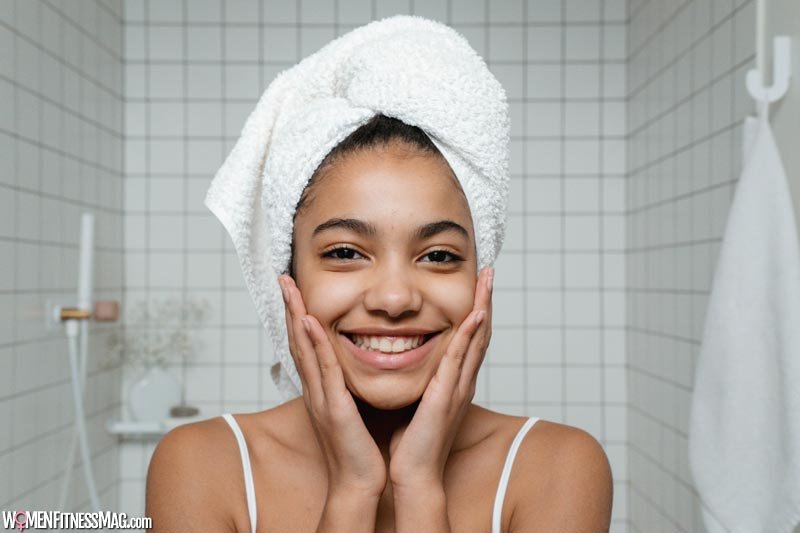 In simple words, it's an intentional act that you do in order to promote your physical, emotional, mental and spiritual health. As such, it's a broad term, encompassing a wide range of feel-good activities you can repeat on a regular daily and nightly basis. Depending on what makes you feel great about yourself, and helps promote self-love, it can mean various things for different people. Translation: there's no right or wrong way to do it!
For some, it means implementing pampering rituals with clean beauty and wellness products. For others, it's taking a break with a favourite stress-free activity, like listening to music, going for a walk in nature or painting in adult colouring books. There are also those who benefit most from restorative bedtime routines.
The key to making it work is to take it slow when establishing the routine, remembering it takes anywhere from two to eight months to create a habit. To mark your progress, as well as keep up with the motivation, it's advisable to keep a journal of how your life is changing after the incorporation of the self-care rituals. It's also perfect for noting down all the things you're grateful for which would make you realize just how blessed you really are!
Self-Care Rituals to Nurture Yourself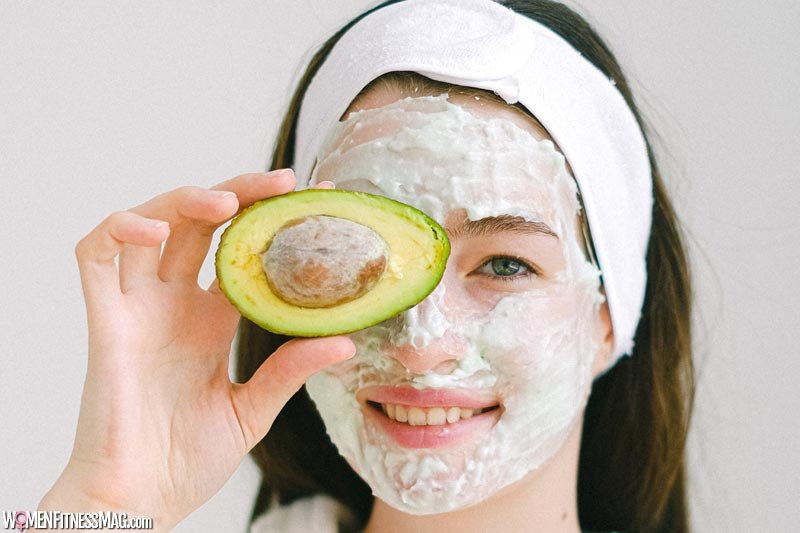 There's a saying that goes like this: "you are what you eat". If you make this your motto in life, you'd benefit greatly by becoming mindful of what you cook and eat since nutrition is responsible for fueling our bodies to function to their fullest. Still, if you want to truly treat yourself right, both inside and out, besides finding new recipes, and using health supplements or organic and tasty ingredients, like superfood monk fruit, you might want to power this up.
The easiest and most efficient way to do so is with suitable skin beauty and wellness products. Just because we're going through COVID-19 related quarantines and lockdowns since 2020, that doesn't mean you're free of skin pampering duties. Making up your own collection of clean beauty items made from natural ingredients for your facial and body skin means choosing those that are free of all the nasties in the likes of parabens, sulphates, BPA, BHA, and BHT.
It also means you should tend to the needs of the most overlooked body parts – the armpits. Why open up your body to toxins like aluminium, when you can easily come across natural deodorants that keep you odour free just as long, and smell nice at that. The same can be said about natural toothpaste and mouthwash, as opposed to the OTC products which are packed with chemicals such as SLS, triclosan, fluoride, DEA, aspartame, and titanium dioxide.
Once you've found your ideal clean beauty products, and tools in the form of facial rollers and crystals, beneficial tongue scrapers, and botanical dental floss for mindful self care, take the necessary time during the day and night to use them properly. With products such as these that you can all find at well-stocked retailers, it's easy to get in the habit of the ritual.
Self-Care Rituals to Recharge Your Energy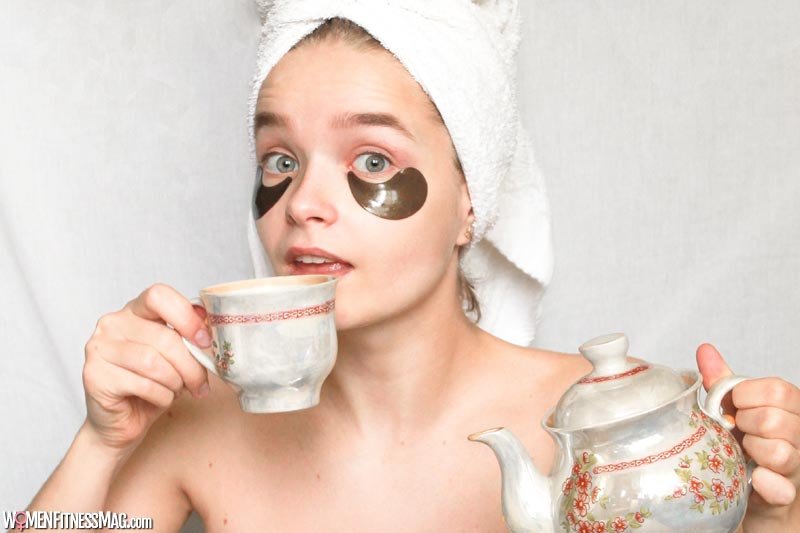 Have you noticed how certain events, tasks, and people drain your energy? Sometimes it's not possible to simply eliminate the bad energy sources from our lives, but that's where the recharging rituals come in handy.
The problem with most people is they imagine these rituals to be complex when in fact taking five minutes of your time, to savour your morning or afternoon coffee, or brew your holistic chai rich in antioxidants in a fancy teapot, can do the trick. It's also as simple as taking a small break from what you're doing, and going for a brisk walk outside, playing with your pet, or meditating with deep breathing.
As you can see, the recipe for successful recharging is to look after yourself with something that makes you feel good utilizing your chosen set of beauty and wellness products and techniques. If you're into reaping the benefits of aromatherapy, you'd be happy to know there are various freshly-scented essential oils that are key for an energy boost.
It doesn't matter how you like to implement them, whether in the form of rollers and balms you can apply topically, tiny bottles you can carry anywhere with you, or diffused as air purifiers. The fact is, you can easily find them. Let's not forget water either – it isn't only a great energy recharging source for your crystals, you know.
By staying hydrated, you stay energized – it's simple math. If you're not in the habit of drinking up as much as needed to look and feel your best, phone apps will help you remember, and so will purchasing a fancy hydrator bottle.
Self-Care Rituals for a Sense of Calm
Your brain requires some much-needed distancing from the daily woes and apocalyptic COVID-19 scenarios as well, which is what the calming self-care rituals are here for! The key to succeeding with establishing the ritual is to maintain a sense of calm in everything.
You can accomplish this by learning how to say no to things you don't feel like doing, learning that it's completely fine if you don't cross out everything on that troubling "to-do" list, and learning that life is what we make of it through our thoughts. Adopting a slower lifestyle pace, and filling your mind with positivity and kindness for yourself and everyone around you can provide you with a new perspective you never imagined you'd have.
Remember that, same as you, others need time off for self-care too, so why not share the joy by surprising loved ones with wellness and beauty products that worked for you. Gift-giving, as you'd experience, is one of the easiest ways you can spread the calm. And, last but not least, you need to train yourself to enjoy silence.
There should be a period in your day where you go still, reflect on the blessings in life as well as your surroundings, without the constant buzz of electronics and social networks. It's okay if you don't know all the latest news in the world, or what goes on in the life of celebrities – and the more you avoid being in touch with the grid, the more you may find the strength to go device-free. Mental well-being and relaxation are just a " disconnect wi-fi" click away!
Related Videos :
25 Self-Care Ideas to Practice Today
My Self-Care Routine | How to Pamper, Reset, Recharge & De-stress
https://www.youtube.com/watch?v=hvTmYvCChGc
5 Ayurvedic Self Care Rituals
Self-Care Rituals – Simple and Low Waste – Fairyland Cottage
10 Little Self Care Tips That Make A BIG Difference!
simple self care rituals to improve your mood
Treat Yourself: Adopt Self-Care Rituals
self-care routine for mental health, self-care regimen, self-care routine for depression, self-care routines 2021, beauty self-care routine, self-care routine checklist, self-care routine meaning, self-care routine for teenage girl,