Rave Gear for Summer Festivals: EDM Outfits, Trendy Rave Clothes and Accessories : Festival fashion is nothing like everyday apparel. On the contrary – it is way bolder, more colorful, more vivid, and more liberating for both the body and the mind.
Being the season of freedom and adventure, summer brings along some of the most intriguing rave and EDM festivals in the world. So, virtual or not, Coachella is waiting, and we're about to come storming in!
Here is our little list of rave clothes for women that will make this season even more distinct and memorable.
Full-Body Rave Costumes
One piece, one way to be outstanding head to toe. No need for matching multiple garments, no need for additional styling – just an easy and state-of-the-art way to stand out with minimum effort and maximum success.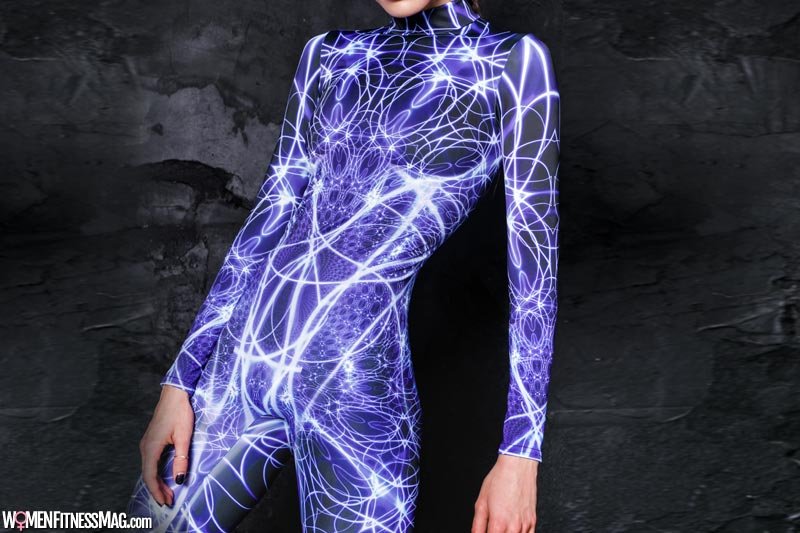 This season's rave costume trends include futuristic prints, mythological elements, and psychedelic patterns that vibe with the zeitgeist. And yes – high-quality spandex is the best material you can go for.
Two-Piece Sets For Festivals
If you're not very good at combining clothes, a predesigned set is the most effortless way to look fabulous with no possibility of going wrong.
Another good thing about two-piece outfits is that their cuts and designs can vary a great deal. For example, the bottoms may be full-length leggings or cheeky booty shorts, while the tops can round out the outlay with a cold shoulder, a boob tube, or an asymmetric form.
Party Dresses
Long, short, bodycon, or plus size – rave dresses are a deal-maker whatever your personal preferences about the fitting.
In fact, when festival fashion is concerned, you can expect to find some rather non-standard models. They are often finished with additional cuts and openings – on the waist, in the underboob zone, the back, or the tights.
All you need to do is determine how revealing your outfit can get, and then go for it.
All The Little Accessories
Of course, accessorizing is the final boss of festival fashion, and you shall spend your time mapping all the little details of your appearance.
Needless to say, it all begins with the makeup and hairstyle, goes through the sunglasses and jewelry, and finishes with the perfect bandana.
Because yes – bandanas will not merely protect you from the wind and dust particles this year. In fact, they may happen to be a compulsory accessory for any live rave event that requires additional facial protection in accordance with the anti-epidemic measures of the organizer.
…And The Good Vibes Only!
Social isolation has brought us all to a revelation – that we are supposed to cherish the shared moments we took for granted before.
So, no matter the outfit, make your festival experience worth every minute. Rave is all about freedom and shared emotion – do not hesitate to make it so and treasure the memory of it for a lifetime.
Are you ready to paint the town red? Stand up, gear up, and go for it!
Rave Gear for Summer Festivals: EDM Outfits, Trendy Rave Clothes and Accessories
mid size rave outfits, rave clothing sets, rave matching outfits, butterfly festival outfit, resale rave clothes, rave costumes, psychedelic rave outfit, casual rave outfits,