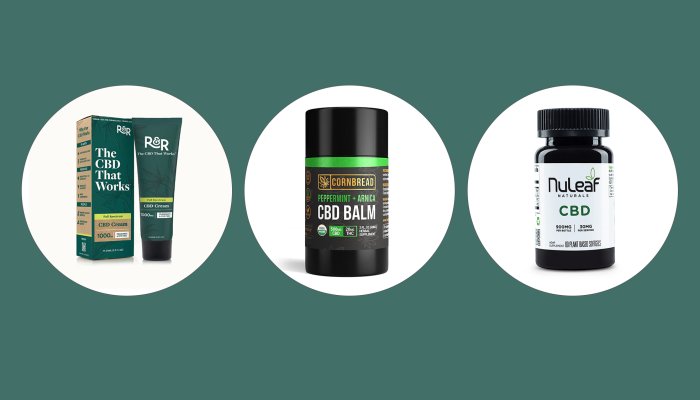 Topical vs. ingestible CBD:
As Jameson noted, whether you choose a topical or ingestible CBD product depends mostly on personal preference. Still, nerve-related pain may benefit from targeted topicals like balms or salves, while more holistic problems might be better off with an ingestible like a gummy, capsule, or oil tincture.*
If you opt for a topical, consider the possible scents or sensations (such as cooling menthol), and if you go for an ingestible, you may want to shop around for a flavor that entices you (but always keep in mind the other ingredients added to the formula).
Ease of application:
If you do go for a topical, consider how easy it'll be to use the product on a regular basis. Some CBD users prefer a balm in a handy twist tube, while others like the feel of a silky lotion. This is another personal preference factor, but it's worth considering if you travel often or have an injury that makes your problem areas hard to reach.
Budget vs potency:
As you'll notice, CBD gets more expensive when the potency is higher. For some folks, a higher-potency option may be worth the price, especially if you're a seasoned CBD user or are opting for a topical that might need a little extra oomph to feel effective.
If you're shopping on a budget, it's something to be aware of, especially for newer CBD users. "If this is your first time taking cannabidiol, then it's probably better to start with a lower dose and slowly increase over time," says Jameson.