If you're looking for lodging in Chicago, the task might seem intimidating. After all, it's a huge city with seemingly limitless options. So how can you choose? Finding the perfect accommodations for you comes down to what you hope to do in Chicago. For example, if museums are your main priority, staying in the South Loop is ideal, because it's close to the museum campus (home to the Adler Planetarium, The Field Museum, and the Shedd Aquarium). If you want a more laid-back trip, opt for a quieter neighborhood, like Gold Coast or West Town.
From the brownstone-lined streets of Lincoln Park to the skyscrapers of the Loop, there's something for every kind of traveler in Chicago. This city is bound to enthrall you, leaving you wishing to come back for months thereafter, whether it's to get your hands on another slice of Pequod's deep-dish pizza or to spend more time at the Art Institute.
Where to Stay in Chicago, by Neighborhood
Lincoln Park: for old-school charm
Lincoln Park was the first neighborhood I lived in Chicago. It's one of the most charming places in town, with tons of green space and quaint streets lined with brownstones. It stretches from the Armitage Brown Line stop to the Diversey Brown Line stop. (In Chicago, the train system is called the L and uses different colored lines. We often refer to a neighborhood's parameters by using the L stops as a guide.) This neighborhood also goes all the way to the lakeshore, with the Lincoln Park Zoo, North Avenue Beach, and Lincoln Park itself right on the lake.
Lincoln Park is very walkable, making it a stellar place to stay. Exploring on foot is an adventure in itself, as this charming neighborhood is sure to captivate you at every turn. From the Shakespeare statue at the entrance of Lincoln Park to the bustling DePaul University campus, there are neat landmarks and points of interest throughout.
Here's where I recommend staying in Lincoln Park:
($) Did you know that there are hostels in Chicago? Chicago Getaway Hostel has dorm beds for as low as $27/night and private rooms starting around $75/night, all with breakfast included.
($$) I used to pass Hotel Lincoln whenever I went to the beach. It's a 10-minute walk from Lincoln Park and overall a fantastic location for the price. Rooms start around $143/night.
($$$) The Lincoln Park Gem apartment is perfect for small groups, and its decor perfectly captures Chicago's style and charm. It looks like a page out of my mood board from when I moved into my first Chicago apartment, with a cool Americana feel. This place goes for around $200/night, which is actually quite the steal, considering it has three bedrooms.
Gold Coast: for great restaurants and shopping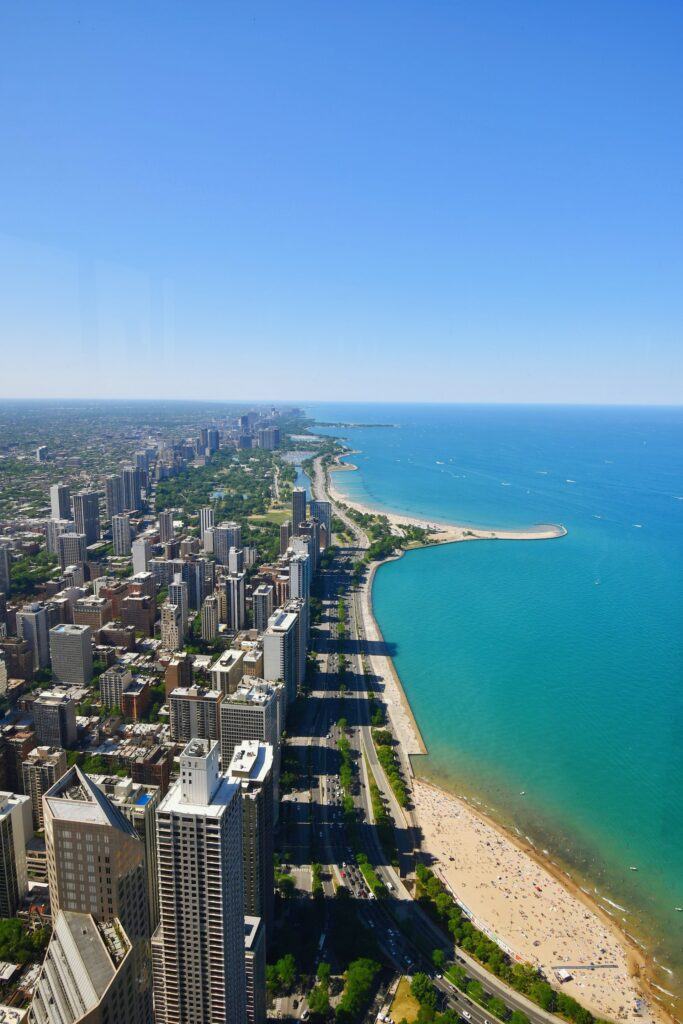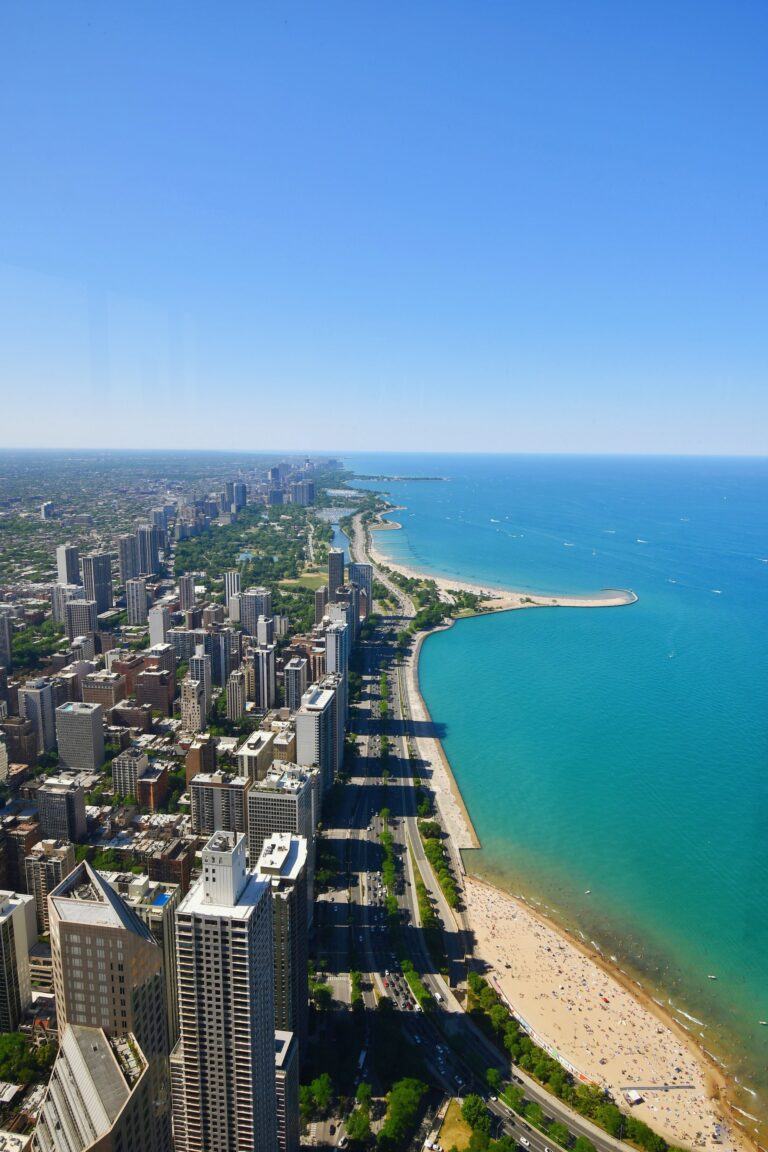 The Gold Coast gets its name because it's one of the ritziest parts of the city. While the Loop gets all its glitz and glamour from the sparkling high-rises and immaculate streets, the Gold Coast has more of an "old money" feel, with hundred-year-old buildings, ivy-covered brick walls, and streets lined with old oak trees.
This neighborhood is home to some of the best restaurants in Chicago, like the famous Nico Osteria and Mario's Table. There is also a great selection of boutiques and brand-name stores along Rush Street, in case you're down to shop 'til you drop.
The Gold Coast is just south of Lincoln Park and north of River North, most easily accessible via the Clark & Division Red Line stop. It's a smaller neighborhood and great for exploring on foot. Accommodations here are more pricey than Lincoln Park, but slightly more affordable than the Loop, with many luxury options.
($) Cheap stays are hard to come by in the Gold Coast, so Airbnb is your best bet here. These rentals start at about $100/night, with options like this entire condo or this studio.
($$) If you want to truly immerse yourself in all of the Gold Coast's glamour, stay at Claridge House. This charming hotel has rooms for as low as $121/night (prices vary depending on the season), which is very affordable for the area.
($$$) If you want to go all-out for your Chicago stay, choose Ambassador Chicago. This iconic hotel looks like any other historic brick building from the outside, but the interior is chic, modern, and minimalist. Guests love staying here because it feels like a boutique hotel even though it has all the amenities of a large one. Rooms start around $400/night during the summer months, but you can snag a great deal in the wintertime with rates about half the price.
Lakeview: LGBTQ+ friendly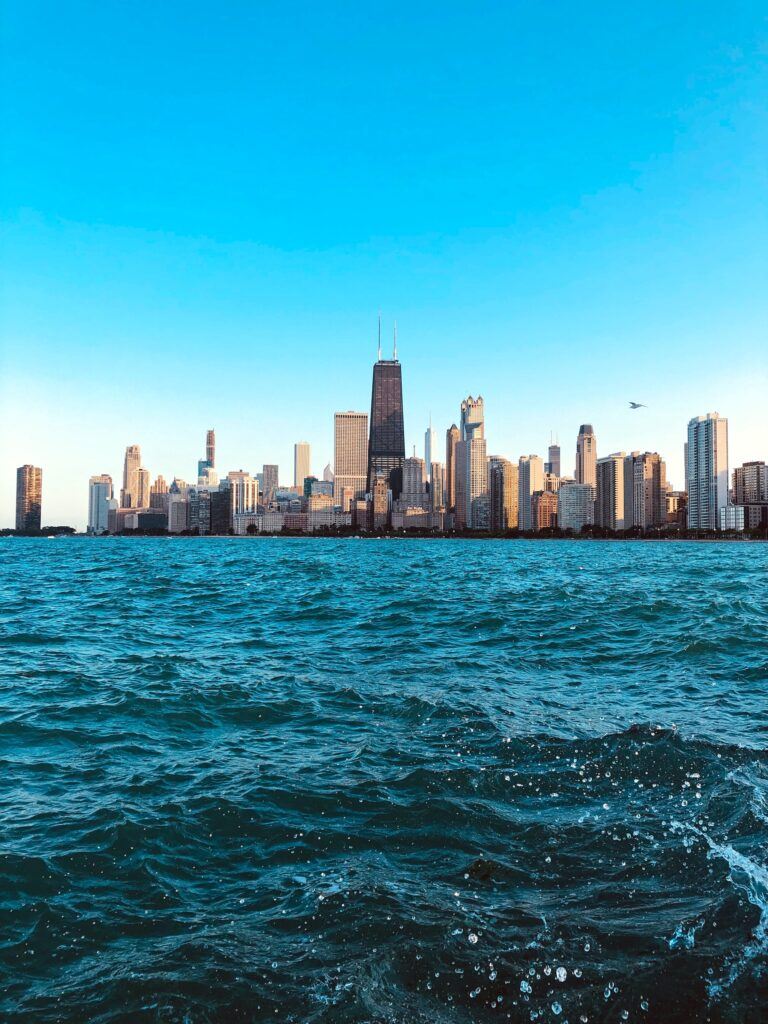 After Lincoln Park, Lakeview is my second favorite district. Though a bit grittier than the posh Gold Coast and quaint Lincoln Park, Lakeview is a hub for nightlife, shopping, and events. The neighborhood starts at the Wellington Brown Line stop and stretches as far north as the Addison Red Line stop (where Wrigley Field is). There are a couple distinct parts of Lakeview: Wrigleyville, which is mostly bars and restaurants surrounding Wrigley Field, where the Cubs play; and East Lakeview, which is the entire section of the neighborhood along the lake; and Boystown, the city's most prominent LGBTQ+ haven.
Boystown is a blast. I love spending time there, because there's always something happening, from impromptu drag shows in the street to concerts and festivals in the summertime. Here you'll see rainbow flags proudly waving in the wind, and a fabulously eclectic demographic that calls this neighborhood home.
Lakeview is ideal not only for LBGTQ+ travelers but anyone who wants to stay somewhere lively and exciting without being too touristy. It's also a cheaper neighborhood to stay in, so it's a great pick for budget travelers.
($) Your best bet for budget stays in Lakeview is to check out Airbnb. There are great apartments for as little as $90/night, like this one in the heart of Boystown.
($$) Housed in a 1920s building that looks much like the apartment buildings in the area, the Majestic Hotel holds on to its antique charm with timeless decor and outstanding hospitality. Rates here can climb in the summer months, but if you visit in the fall or winter, you can snag a room for as little as $120/night.
($$$) Even if you're not a Cubs fan or in Chicago during baseball season, Hotel Zachary is the ultimate luxury stay in Lakeview. With chic masculine decor and a color scheme of blues, yellows, and grays, the whole place has a relaxing feel. The best part of it is the location, as you'll be steps away from the Addison Red Line stop, with easy access to the whole city, as well as a short walk away from the heart of Boystown.
The Loop: best central location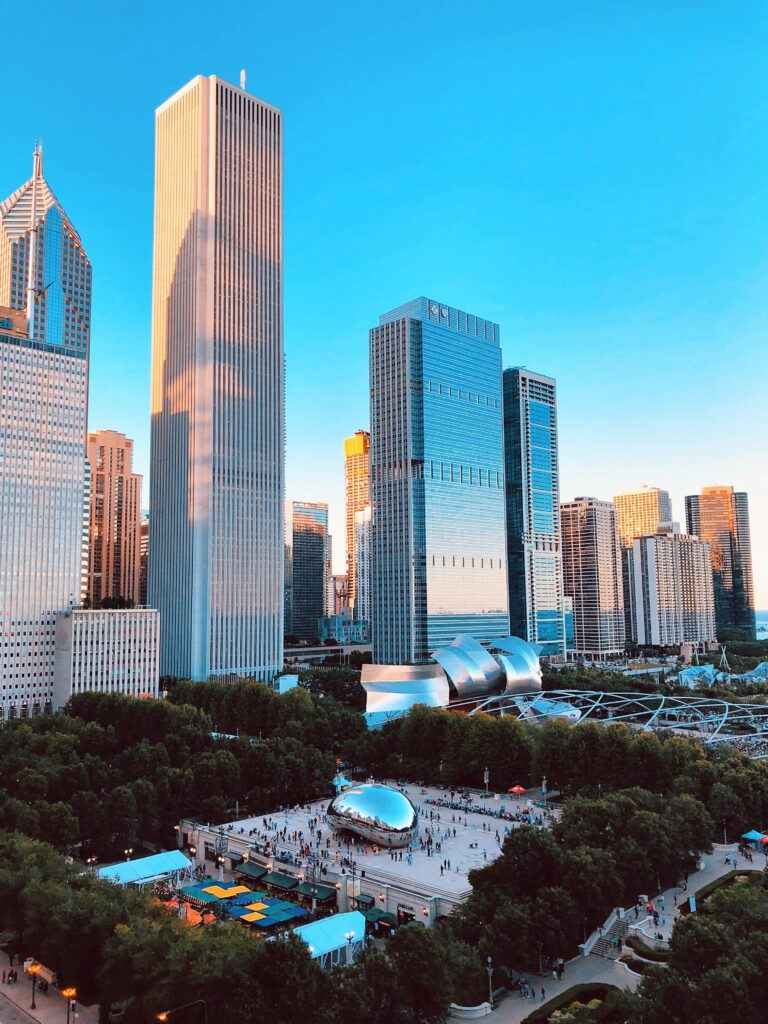 The Loop is the place to stay for movers and shakers, or travelers who can't get enough of the urban environment of Chicago. From iconic Millennium Park and the Bean to massive museums like the Art Institute of Chicago, the Loop is home to some of the city's most famous landmarks. (We use "the Loop" and "downtown" interchangeably, as the neighborhood gets its name from the loop that the aboveground train makes.)
Staying in the Loop isn't for everybody, as it can be overwhelming to step outside and instantly be bombarded with all the sights, sounds, and smells of a bustling city. Staying in the Loop means staying in the beating heart of Chicago.
These are my top picks for accommodations here:
($) There aren't many hostels in Chicago, but the Loop has one of the best in town. HI Chicago Hostel is right in the heart of the city and has dorm beds available starting at $33/night and private rooms for around $100/night.
($$) If you have been dreaming of staying across the street from Millennium Park, I have great news for you. The Congress Plaza Hotel, which is easily one of the most recognizable hotels in the Loop, is actually quite affordable. Rooms start at $134/night, and you'll get to stay in a historic building in one of the best locations you can find.
($$$) For the perfect mix of modern eclecticism and midcentury style, Sonder the Plymouth offers guests the opportunity to stay in a beautiful space with a perfect location. At this luxury hotel with a stunning rooftop, rooms start around $305/night.
Magnificent Mile: for luxe stays and shopping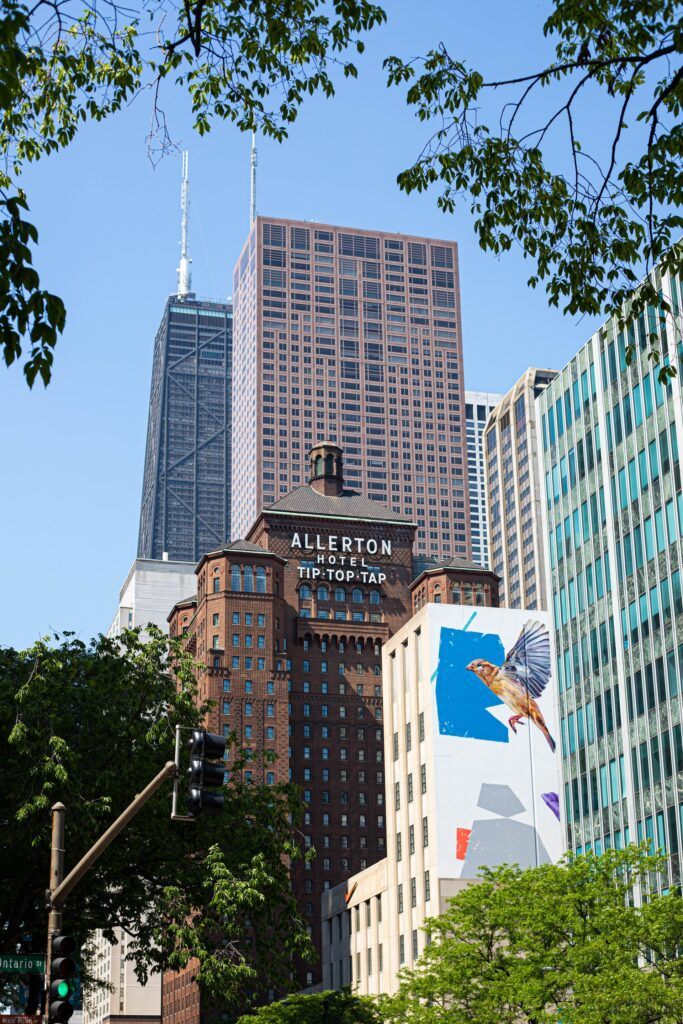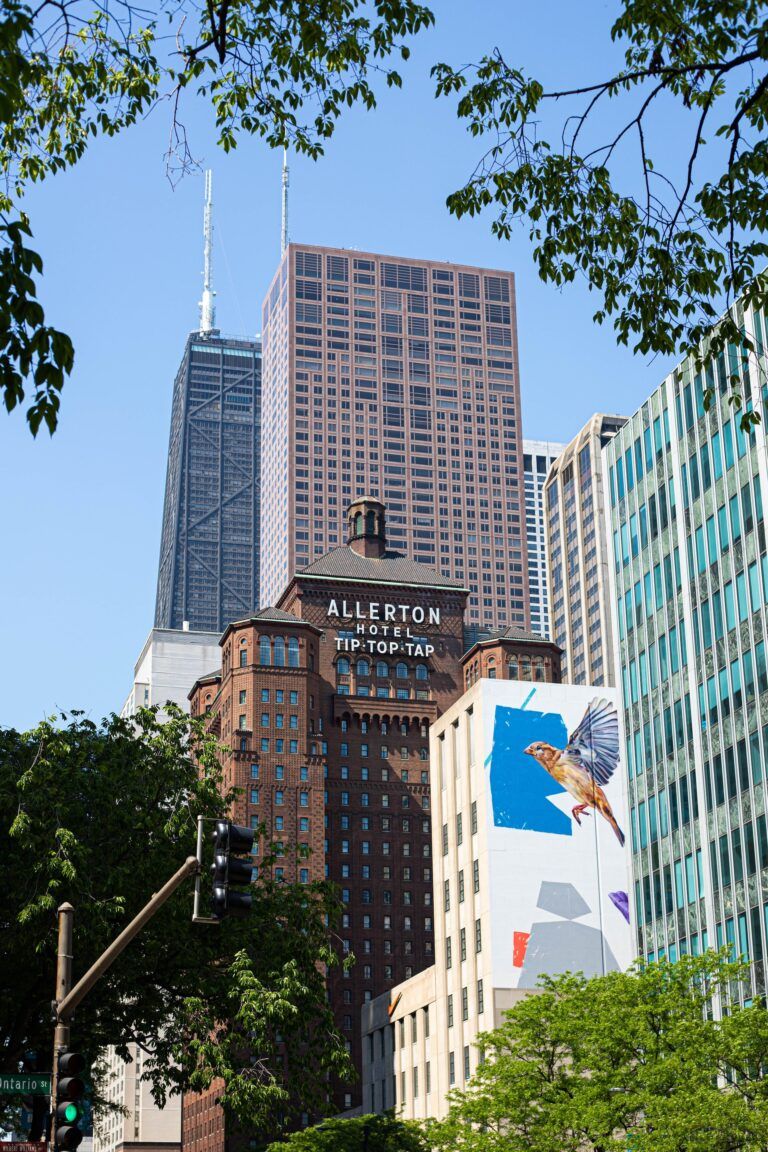 The Magnificent Mile is Chicago's most noteworthy shopping district and home to the famous Watertower Place, a multilevel shopping center housed in an old water facility. This neighborhood is the epitome of Chicago tourism, as you really can't miss out on a stroll down the Mag Mile when you visit.
In terms of where to stay, this area is ideal for travelers who want a central location close to the best shopping in town and the Chicago Red Line stop.
Another reason to stay here is the area's fantastic luxury hotels and fine-dining options. Similar to the Gold Coast, this is one of the most glamorous parts of the city.
These are my picks for where to stay in Chicago's Magnificent Mile area:
($) I could not believe that Freehand Chicago had such low rates for dorm beds. They start around $28/night, which is some of the cheapest accommodation in the whole city. Freehand is super stylish, with an elevated backpacker-hostel vibe.
($$) The Drake Hotel is one of the most famous historic hotels in Chicago, and the lobby on its own is worth checking, out even if you don't stay there. Surprisingly, rooms at The Drake are quite affordable, with rooms starting around $134/night. Make sure to book in advance, as this hotel tends to fill up.
($$$) If you can splurge on a luxury hotel, there's no other place quite like The Gwen. With two incredible restaurants, a world-class gym, and a rooftop terrace all on-site, the amenities here are unmatched. This place is the ultimate "treat yo'self" accommodation. With a night here starting around $334, this one is worth it.
West Town: for diverse culture and a neighborhood feel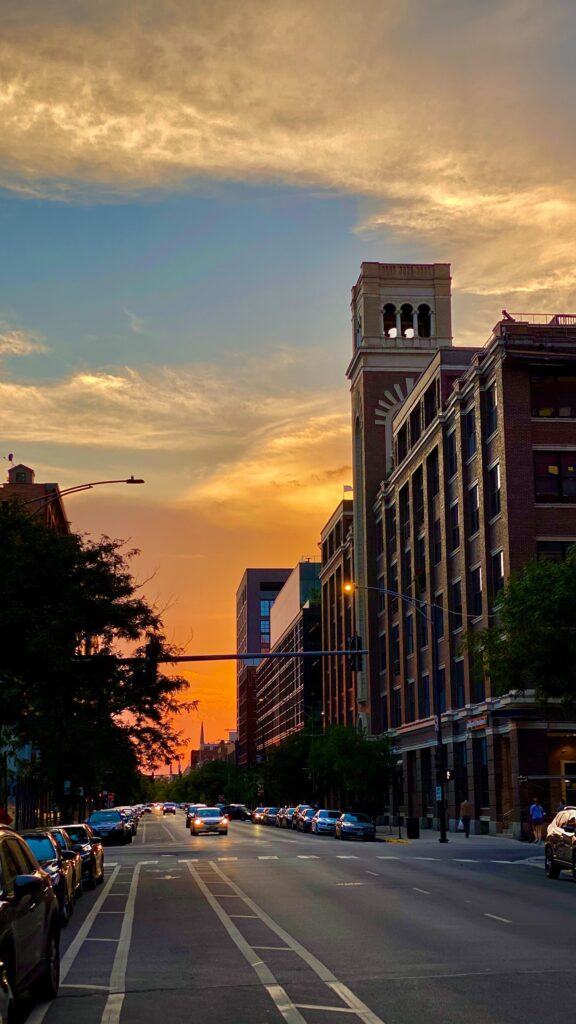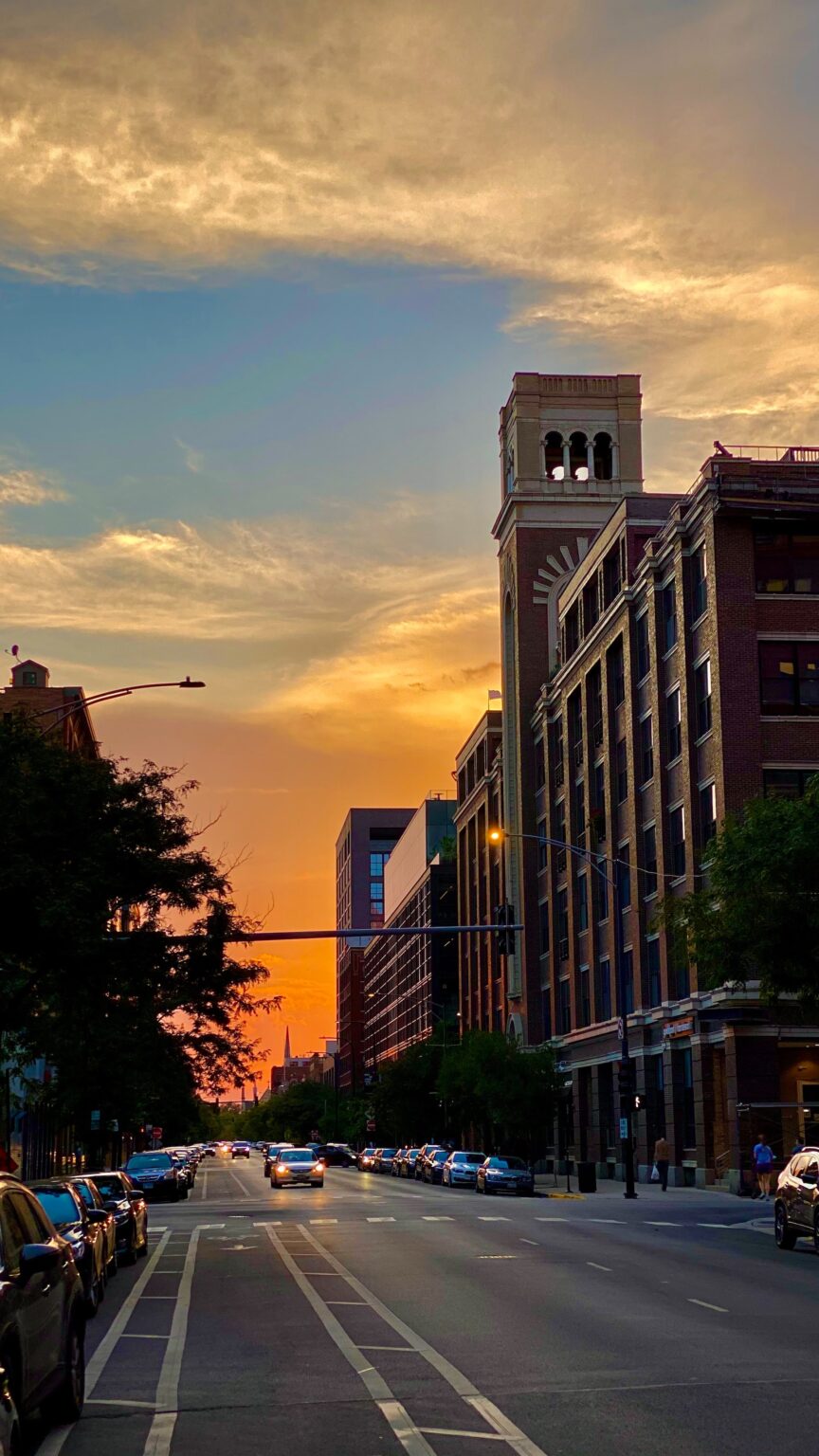 As one of Chicago's most underrated neighborhoods, this is the place to stay if you want to experience the city from the lens of a local. West Town a multicultural haven, with influences from Ukraine, Poland, and Mexico. In fact, many businesses have English, Spanish, and Ukrainian signage.
One drawback of staying in West Town as a tourist is the lack of access to the L train. To get around here, you have to take the CTA bus or rely on taxis or Ubers. It's worth it, though, if this is the kind of experience you're hoping for when you visit Chicago.
Besides having cultural richness, which is evident in the neighborhood's restaurants, West Town has a cool vintage feel that many accommodations capture perfectly. Plus, the 606 elevated bike path runs right through the district, which gives you the opportunity to rent a bike and explore the city.
These are my top places to stay in West Town:
($) Budget accommodations are tough to come by in West Town, as there are fewer hotels. Airbnb is a great place to find cheap stays here, like this simple apartment unit for $90/night that can sleep up to four people.
($$) Also on Airbnb you can find sweet gems like this eclectic apartment for $121/night. The decor is adorable, with personal touches throughout.
($$$) As far as cute bed-and-breakfasts go, there's no match for The Publishing House Bed & Breakfast (yes, they serve complimentary breakfast). The decor throughout is a nod to the neighborhood's multicultural identity. Guests love how friendly the staff are here, as well as the laid-back atmosphere.
Wicker Park: for the best food scene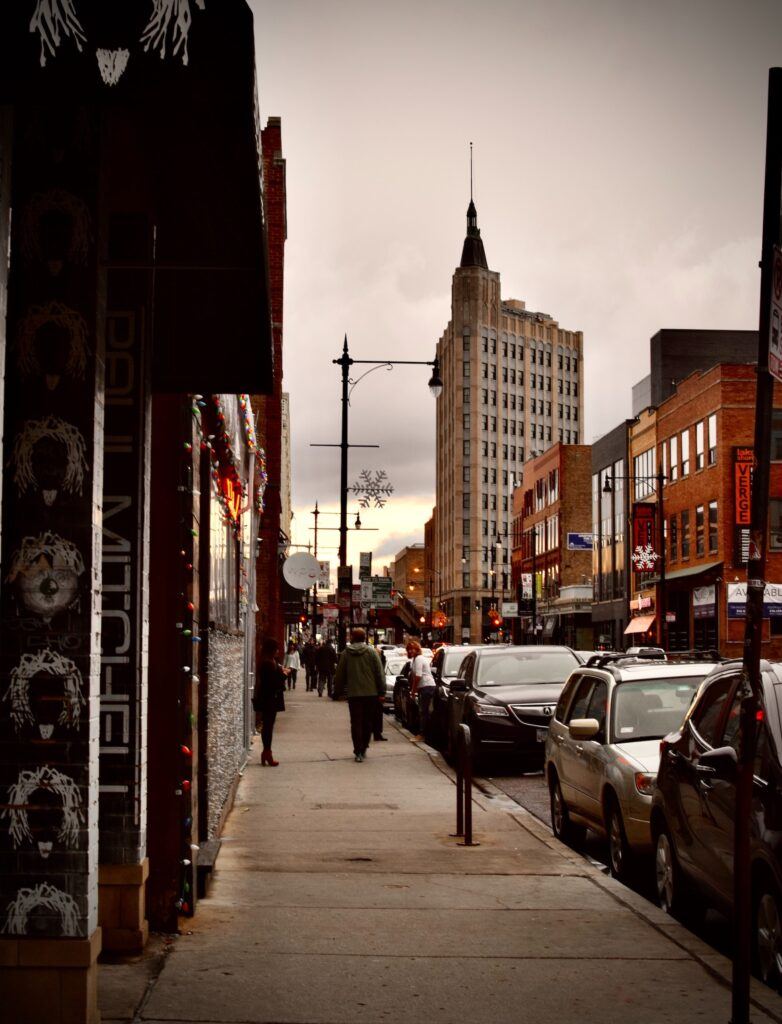 Wicker Park is one of my favorite areas in Chicago. It's on the West Side, north of West Town, with easy access to the Damen and Division Blue Line stops. This eclectic and kooky neighborhood is home to countless vintage clothing stores, cute cafés, and mom-and-pop stores.
All of those things are great, but the real reason why Wicker Park is one of my favorite places in Chicago has to be the abundance of incredible restaurants. From Ina Mae's Southern-style comfort food to Big Star's mouthwatering tacos, choosing where to eat here is a difficult decision for a hungry traveler. If this paradox of choice is no biggie for you and you're excited to try as much as you can, stay in Wicker Park when you come to Chicago.
As for where to stay:
($) Like many other neighborhoods, budget stays in Wicker Park are easy to find on Airbnb. For just $88/night, this cozy studio is full of homey touches and even has a patio you can enjoy.
($$) One thing I love about Wicker Park is that there are more small inns as opposed to the mega-hotels that you'll find in the Loop. Ruby Room is an excellent choice, because it has a beautiful garden and even serves breakfast. Rooms at Ruby Room start around $179/night.
($$$) The Robey has immaculate style, featuring the perfect mix of vintage and modern. It's no wonder why this is one of the most beloved hotels in Chicago. The hotel first opened in 1929, so it's a nearly century-old historical relic in itself. Rooms at The Robey start at around $200/night.
South Loop: for easy access to museums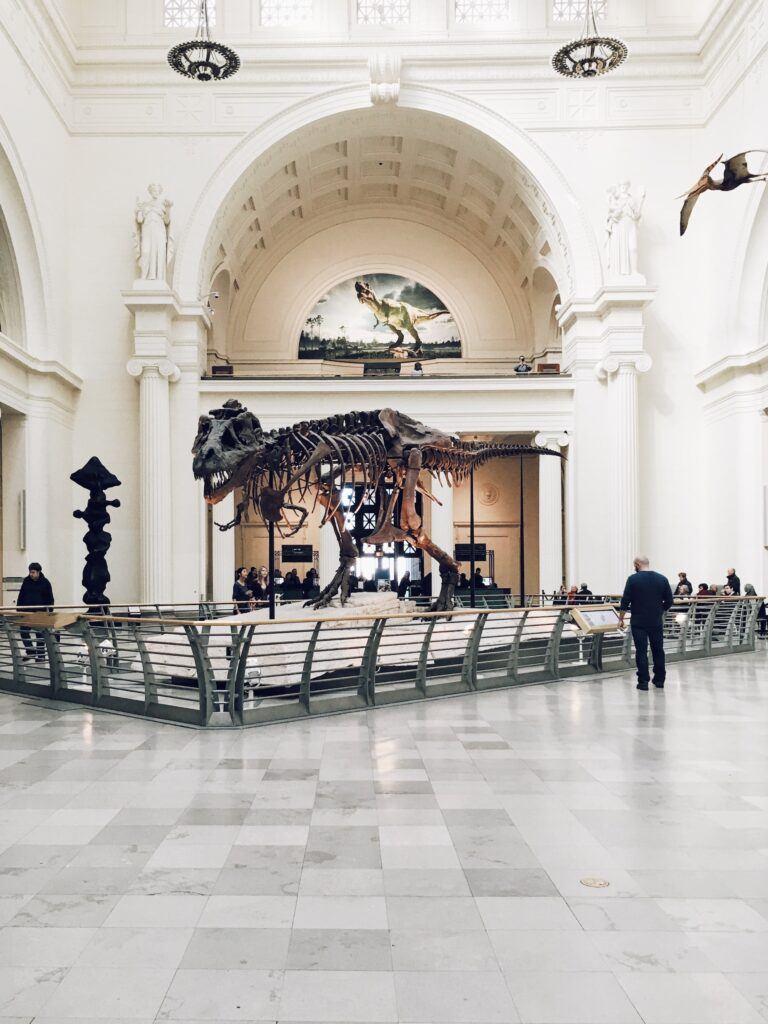 If you are all about Chicago's skyscrapers and floor-to-ceiling windows that sparkle in the sun, consider staying in the swanky South Loop neighborhood. Though not as bustling as the Loop, there's plenty to do here, with Chicago's museum campus just a short walk away, where you'll find the Adler Planetarium, The Field Museum, and the Shedd Aquarium all within a few minutes' walk from one another.
The South Loop is just south of downtown and easily accessible via the Roosevelt or Harrison Red Line stops. Besides being a stone's throw from some of Chicago's best museums, you'll also be close to Soldier Field, McCormick Center, Grant Park, and Northerly Island Park. South Loop is the place to be for an action-packed visit to Chicago.
Here's where to stay in the South Loop:
($) With rooms that have amazing views of downtown, Sonder South Wabash is one of the best budget stays you can find in the area. Rooms start around $93/night; you'll definitely want to book far in advance as this place fills up very quickly.
($$) Le Meridien Essex has a classy, fresh feel. With its minimal-meets-cozy furniture and decor, staying here feels both luxurious and homey. Plus, it's less than a block from Grant Park and couldn't be in a more ideal location. Rooms here start at $152/night, which is a steal considering the location and excellent quality.
($$$) Oozing luxury and boasting ornate details throughout is The Blackstone, a luxury hotel in a French Beaux Arts–style building that dates back to 1910. Don't let the building's age fool you though: this place has all the modern amenities you can dream of. A night at The Blackstone starts at $250.
***
Whether you're on a tight budget or wanting to ball out on a nice hotel, I hope this list gives you a better idea of the amazing accommodations that are available in Chicago.
(I hope budget doesn't keep anyone from visiting the Windy City, so I also put together a list of free things to do in Chicago as well as a guide on when to visit, which can also help you save money.)
One of the best things about Chicago is the outstanding diversity of its neighborhoods, which make it such an interesting place to visit. Which neighborhood will you choose?