When deciding what to include on your Costa Rica itinerary, chances are Monteverde or La Fortuna are on your list of places to go. These two destinations are among the most popular in the country, and their mountainous terrain and abundance of outdoor adventure activities cause many visitors to compare them. I visited both, and can give some insight on which one to pick if it's still a toss-up for you:
Monteverde Highlights
It's more affordable
This might be a controversial opinion, but Monteverde is cheaper than La Fortuna when you consider the cost of accommodation, transportation, and food. I found a very affordable accommodation in Monteverde that was just a quick bus ride from the town center and the Monteverde Cloud Forest Reserve. You can save money by taking the bus back and forth, without needing to splurge on a rental car to get from place to place. I also noticed that the prices at restaurants were slightly lower in Monteverde than La Fortuna, although not by much.
When it comes to the price of activities, both Monteverde or La Fortuna can be expensive. It all depends on what you're looking for, but overall I thought Monteverde had more budget-friendly options, like visiting the Orchid Gardens or the Sloth Sanctuary as opposed to the pricier white-water rafting and rappelling that are more popular in La Fortuna.
It has the best birdwatching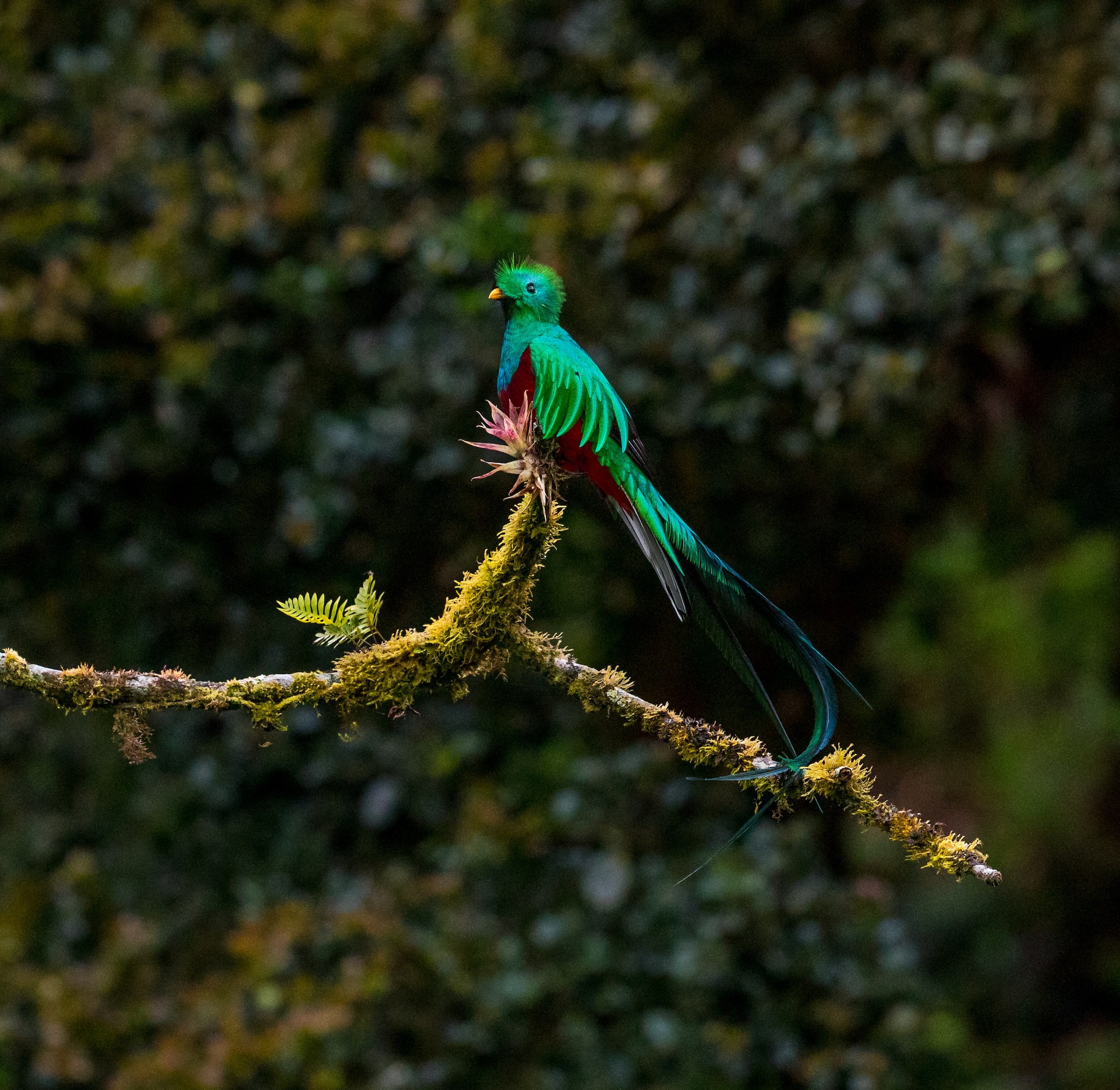 I'm not much of a birdwatcher myself, but spotting so many rare and beautiful species in Monteverde made me want to take it up as a hobby. From colorful quetzales to spooky-looking owls, I saw all kinds of birds in Monteverde. This isn't to say I didn't see any in La Fortuna, but I did notice quite a difference between the two, with more of a variety of birds in Monteverde.
Many interesting species of birds are best viewed at night, so I recommend joining a Cloud Forest Night Walking Tour. Even if you weren't super into the birds, the night tour is great for seeing other critters like frogs, spiders, snakes, and more.
The weather is cooler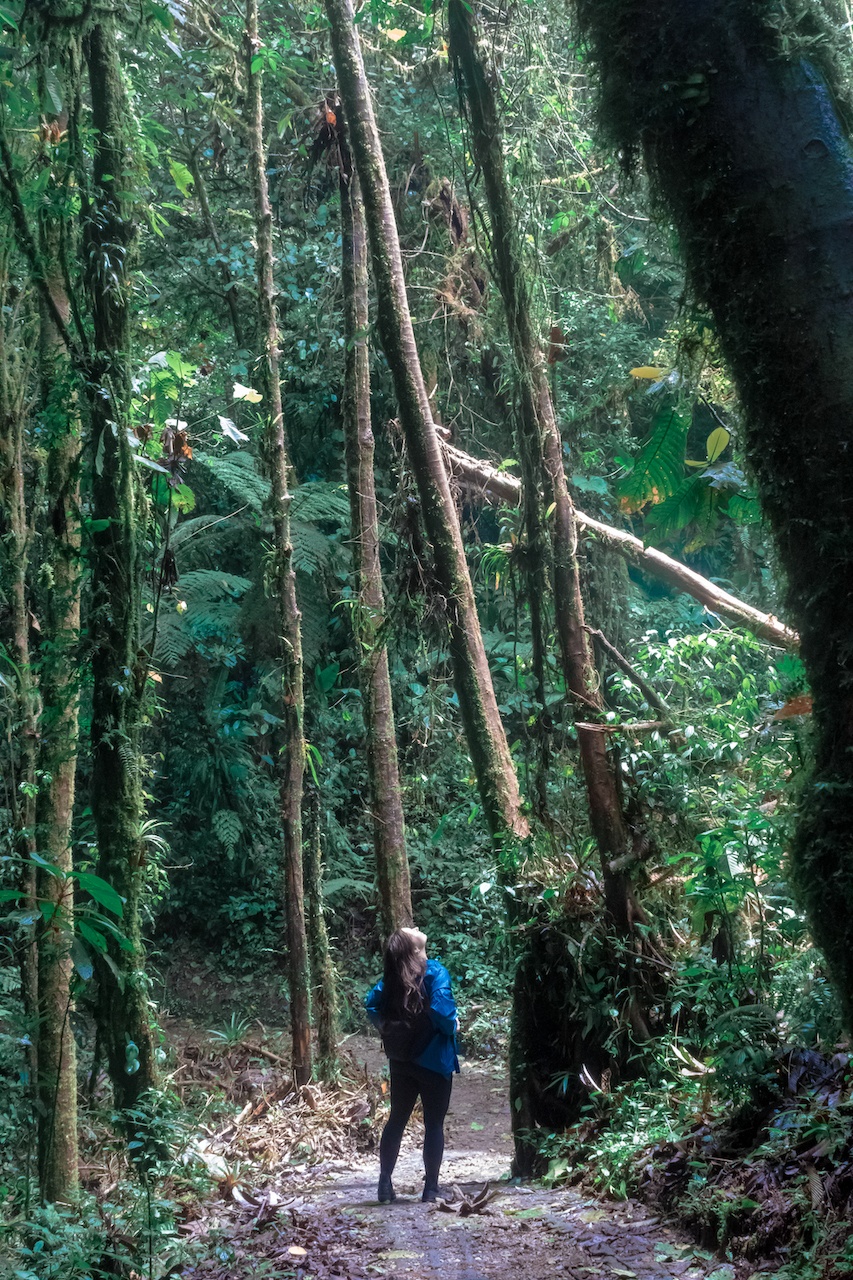 After being on the beach in Manuel Antonio, I was excited to trade my bikini for some leggings and a rain jacket. Monteverde was the coldest place I visited in Costa Rica, with chilly evenings dipping into the low 60s. I loved the moody, foggy weather and the excuse to huddle in the blankets at night, but if you are hoping for a warmer getaway, this might not be your cup of tea.
It's more laid-back
Since Monteverde is slightly less touristy than La Fortuna, it has more of a laid-back vibe. There usually aren't huge crowds; there were no lines when I went (in July, during the rainy season). And the locals were super friendly and down to earth. Monteverde feels more like an actual town where people live as opposed to a tourist trap, which is how La Fortuna felt to me.
Monteverde is ideal for nature lovers who love peace and quiet. There were so many moments while I was hiking in the cloud forest where I was the only person around, a sensation that I crave when places get too busy.
It's in a cloud forest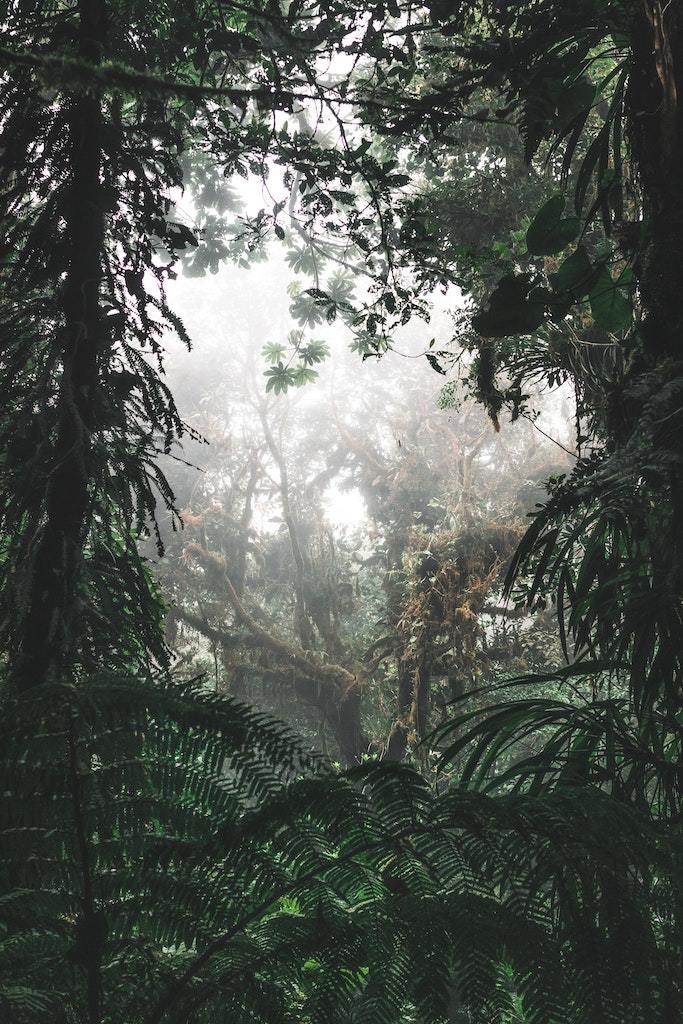 Speaking of the cloud forest, my favorite part of Monteverde was seeing the astounding variety of plant species. Here you can expect to see vibrant green moss hanging from the trees, trickles of mist in the air, and thick jungle canopies for as far as the eye can see. I loved the serenity of the forest, as well as the mystical quality it takes on because of the fog.
The hiking is supreme
The Cloud Forest Reserve is just one of several places in and around Monteverde that are prime for hiking. Here you'll find over eight miles of trails — enough to spend an entire day exploring. Other places that were fantastic to hike were the Children's Eternal Forest, the Santa Elena Cloud Forest Reserve, and Curi Cancha Reserve.
A quintessential part of hiking in Monteverde is crossing the massive hanging bridges. Compared to La Fortuna, I thought the Monteverde hanging bridges were better, because many of them stretched above the forest canopy and offered stunning mountain views.
Drawbacks of Monteverde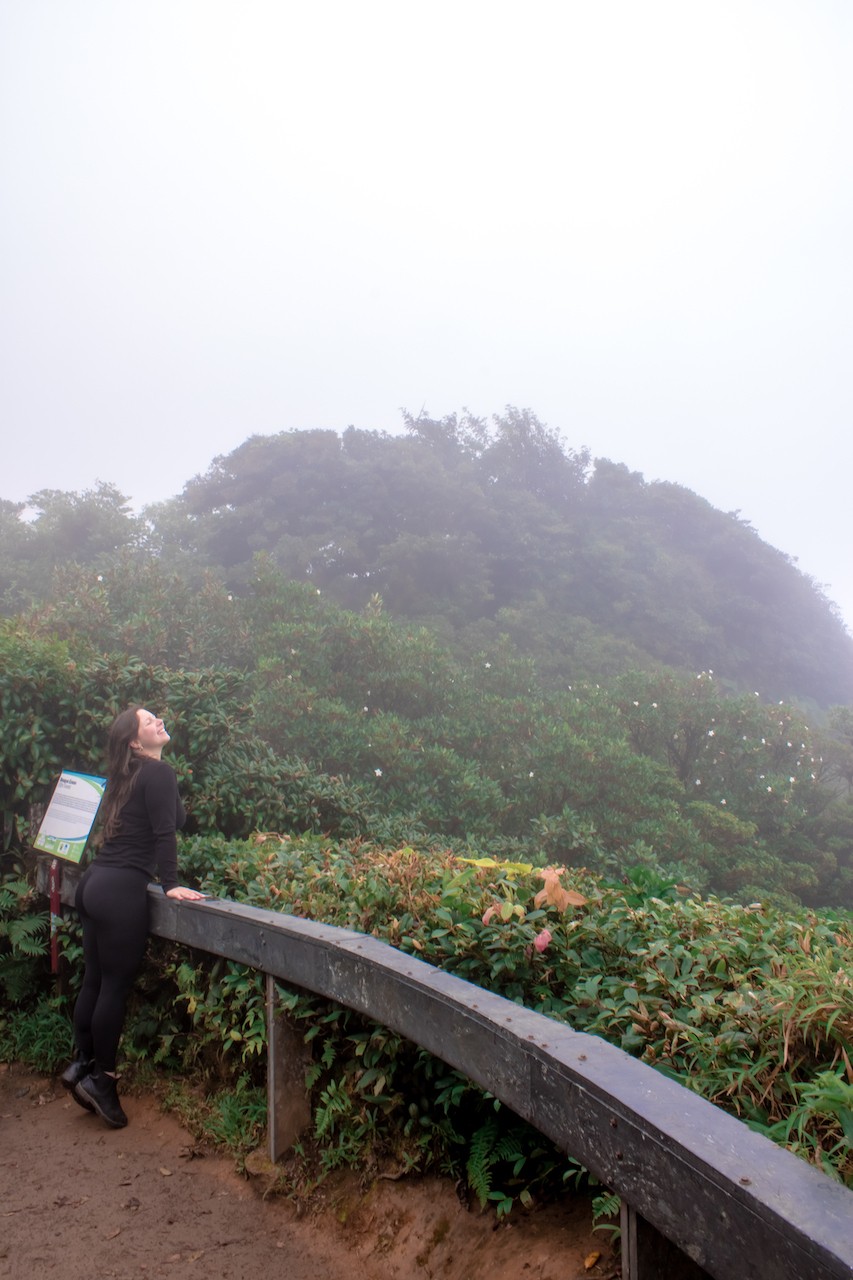 It's much rainier
This isn't much of a surprise, considering that Monteverde is at a higher elevation and surrounded by rainforest, but there was definitely more rain here than in La Fortuna. There were rare moments when it wasn't wet, but even if it wasn't pouring rain, there almost always seemed to be mist or sprinkles. Though this can be a big turnoff for some travelers, I didn't mind it, as I was prepared with waterproof gear. I find the rain to be charming, while others might not.
There's not any nightlife
Saying that Monteverde is dead at night is an understatement. There's only one bar in town, and restaurants typically close around 10pm, so don't expect to dance the night away here. If you're traveling solo and want to meet other travelers, consider staying in a hostel rather than private accommodation, as it might be tough to branch out otherwise.
You may need a 4×4 vehicle
This varies depending on what you want to do in Monteverde, but just getting there will be challenging if your car doesn't have 4×4 drive. The roads leading into town are quite bumpy, and I even saw a big section washed away when I was en route. Obviously, if you are taking public transportation, you won't have to worry about driving — just expect a rocky journey.
Another reason why a 4×4 vehicle may be necessary when visiting Monteverde is that it gets quite muddy during the rainy season. If you're renting a car without four-wheel drive, there's a risk you'll get stuck in the mud, or what's worse, damage the car.
La Fortuna Highlights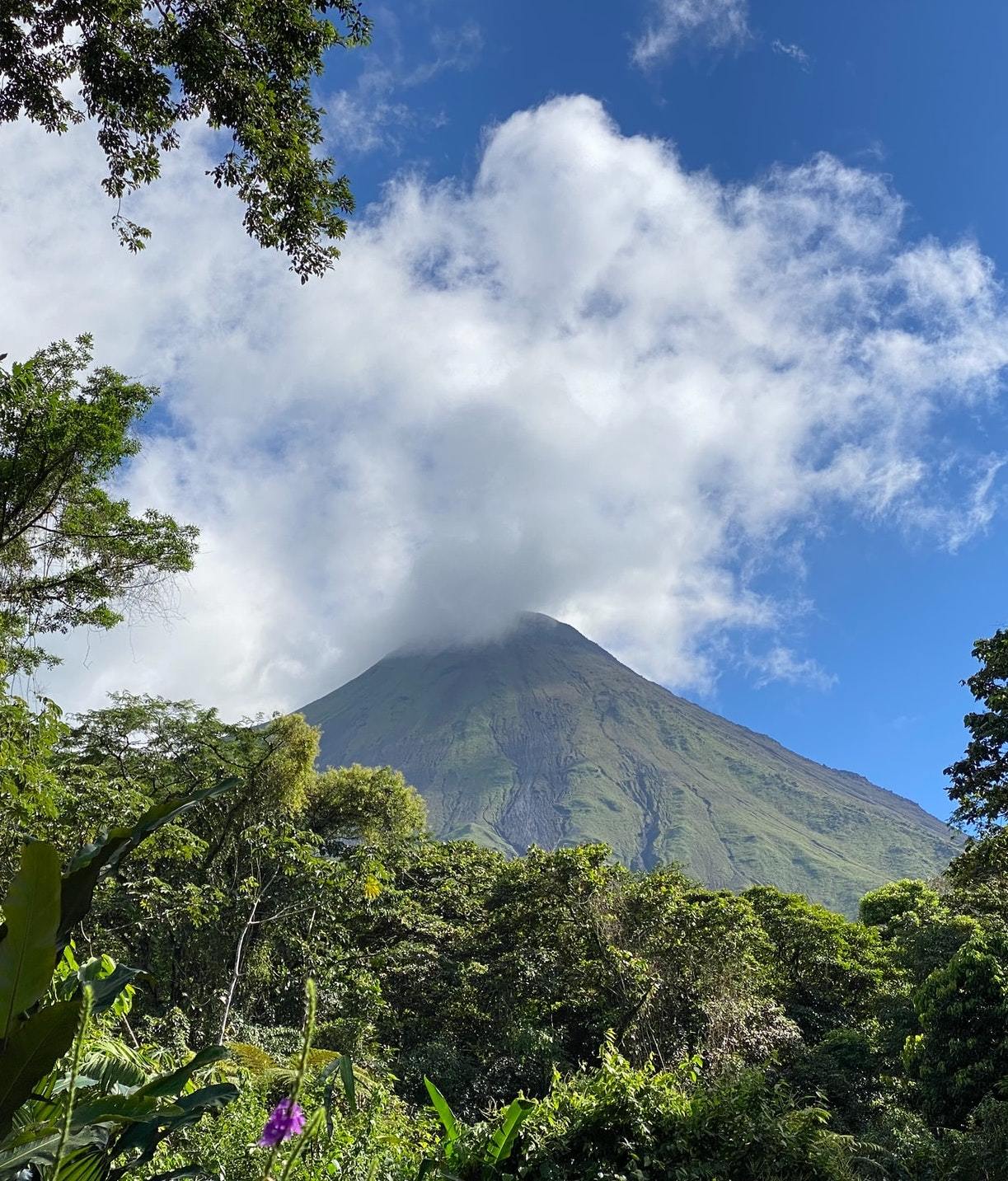 It's much easier to get to
Since La Fortuna is closer to San José and less remote in general, it's much easier and quicker to get to from most other parts of Costa Rica (in comparison with Monteverde). The roads leading into La Fortuna are smoother as well, so you don't have to worry about journeying hours on a bumpy road full of potholes. You can even visit La Fortuna on a day trip from San José if you'd like!
Hot springs…dare I say more?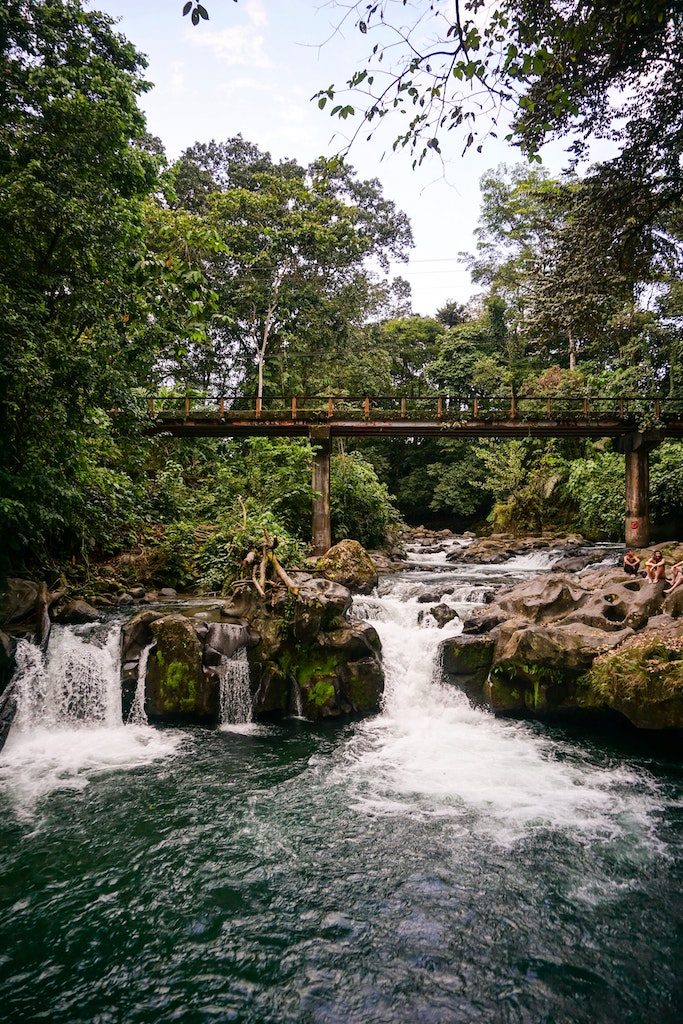 Another huge perk of visiting La Fortuna is the abundance of hot springs. Heated by geothermal activity from the Arenal Volcano, these springs are both man-made and natural. The man-made ones are less impressive, but still nice to soak in and kind of reminded me of an adult water park with hot tubs instead of wading pools. The natural hot springs come from the Arenal River, and there are a couple of spots where you can take a dip for free (find out how here).
There are more adrenaline-pumping activities
La Fortuna is famous for its daring activities. Some include extreme zip-lining, white-water rafting, canyoneering, and off-roading on ATVs. Sure, Monteverde has some of these activities as well (zip-lining and ATV tours), but the overall vibe in La Fortuna lends itself to having a more exciting experience aimed at getting your adrenaline pumping.
The waterfalls are spectacular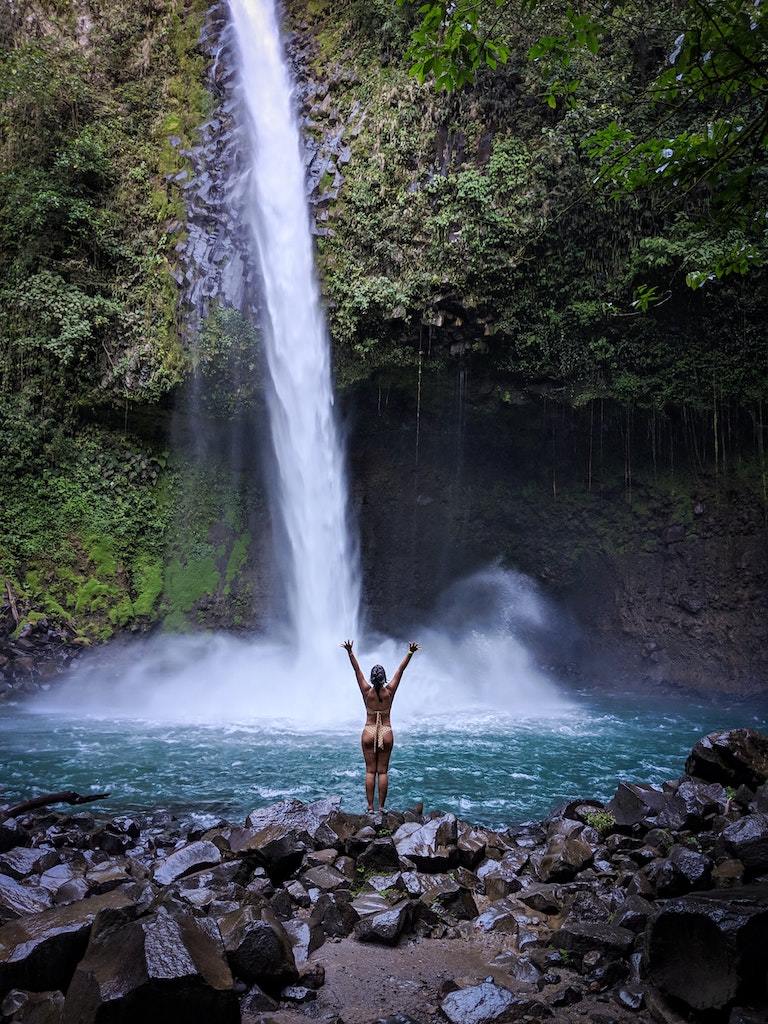 There's no denying that the waterfalls in and around La Fortuna are totally worth the hype. My two favorites were La Fortuna and Río Celeste. Both of them were insanely beautiful and about the same size, but you can't swim under Río Celeste like you can at La Fortuna.
Monteverde has some waterfalls, but they're not nearly as impressive as those near La Fortuna, and the only one that could potentially stack up is a 2.5-hour drive away. If you're super pumped about swimming and chasing waterfalls, La Fortuna might be the best pick for you.
There are better chances to see mammals and reptiles
If you want to see sloths in the wild, you're far more likely to in La Fortuna, as opposed to Monteverde. There are even tours dedicated to spotting them in their natural habitat. La Fortuna is also better for catching howler monkeys and other mammals, many of which come out around twilight (see them on this tour).
There are more restaurants and nightlife
La Fortuna is a bigger town than Monteverde, so there are more restaurants to choose from and a far more exciting nighttime scene. Unlike Monteverde, which seemed to shut down at 10pm, La Fortuna stayed awake, with small bars and late-night bites as options. As a solo traveler, it was easier for me to meet other travelers in La Fortuna, as the atmosphere was more social overall.
Drawbacks of La Fortuna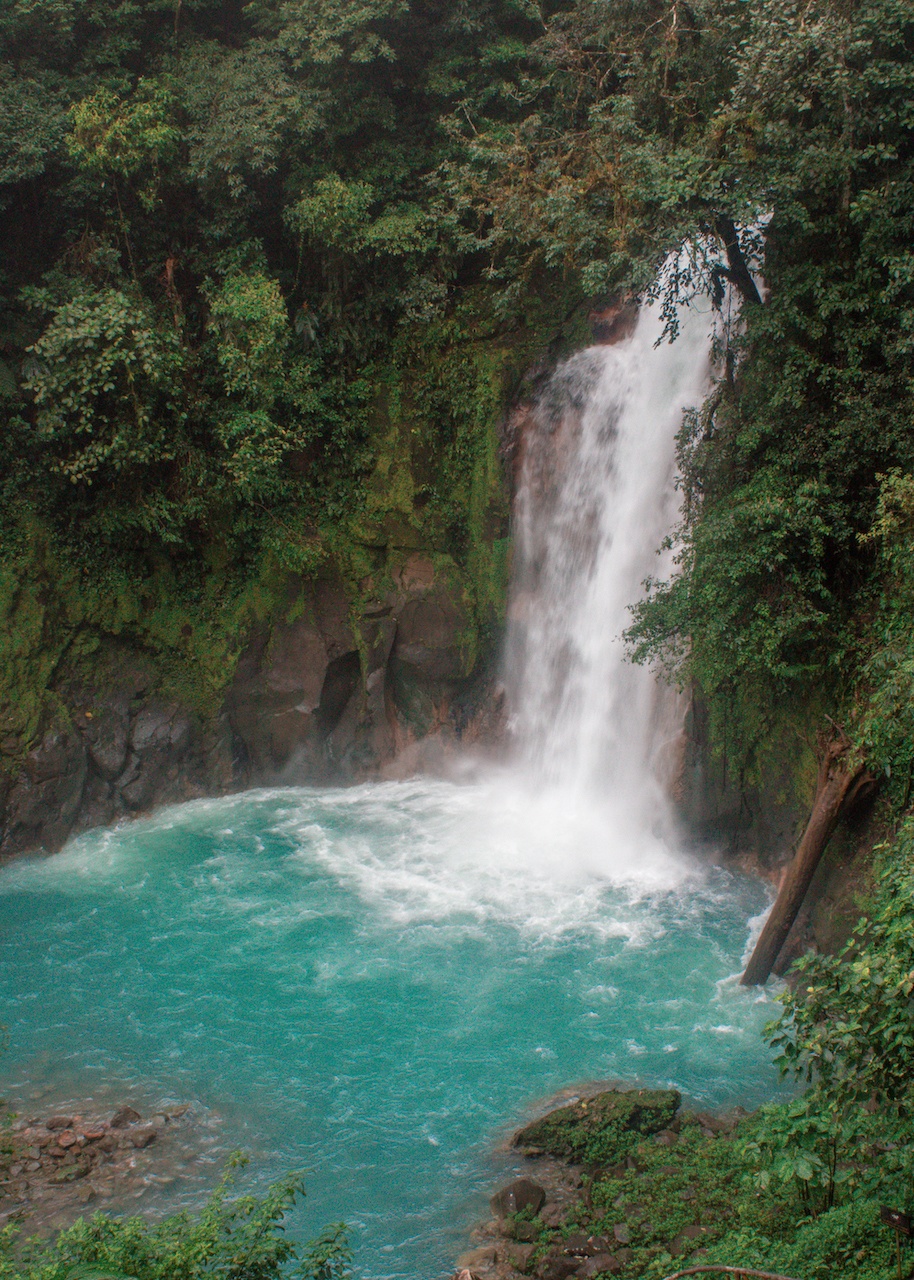 It's much more touristy
This was a huge downside for me, as I prefer more low-key spots. Even though I visited during the rainy season in July, La Fortuna was packed. Everywhere I went, it was difficult to find a moment to simply be in nature without so many people around. Some travelers don't mind this, but I was hoping it would be more laid-back. If you visit during the high season (December through April), make sure to book your activities and accommodation well in advance.
Generally, it's more expensive
Overall, I noticed that prices were higher in La Fortuna for almost everything. The most notable difference was for accommodation, with even the most basic hotel rooms starting around $60 per night. For reference, my beautiful cabin-style room in Monteverde was only around $30 a night. Prices at restaurants were slightly higher here, too. Since many of the activities in La Fortuna are more extreme, they tend to be more expensive as well. A night tour, for example, that offered almost the same experience was $55 in La Fortuna compared to Monteverde's $28.
It's not exactly the "real" Costa Rica
La Fortuna felt more like a resort than a Costa Rican town. I noticed that everyone, from the bus drivers to the wait staff, spoke perfect English and were well trained to cater to tourists. I experienced wonderful hospitality during the entirety of my trip to Costa Rica, but here it felt less authentic and more forced. If you're hoping to learn about Costa Rican culture, La Fortuna isn't set up to give you that kind of experience.
So, Monteverde or La Fortuna?
The answer to this question depends on a few key things: your budget, what activities you want to do, and how much solitude you'd like. If you want to save a couple bucks, do some more chill activities, and have a slice of nature to yourself, go to Monteverde. If you don't mind splurging a little for some added luxury or you want to dive into some heart-pounding activities, La Fortuna is your best bet.
Both of these destinations are completely worth visiting, so if you have time to fit both of them into your itinerary, do it!
***
Now that you have everything you need to choose Monteverde or La Fortuna, which one made the cut for you?
Click to read more posts about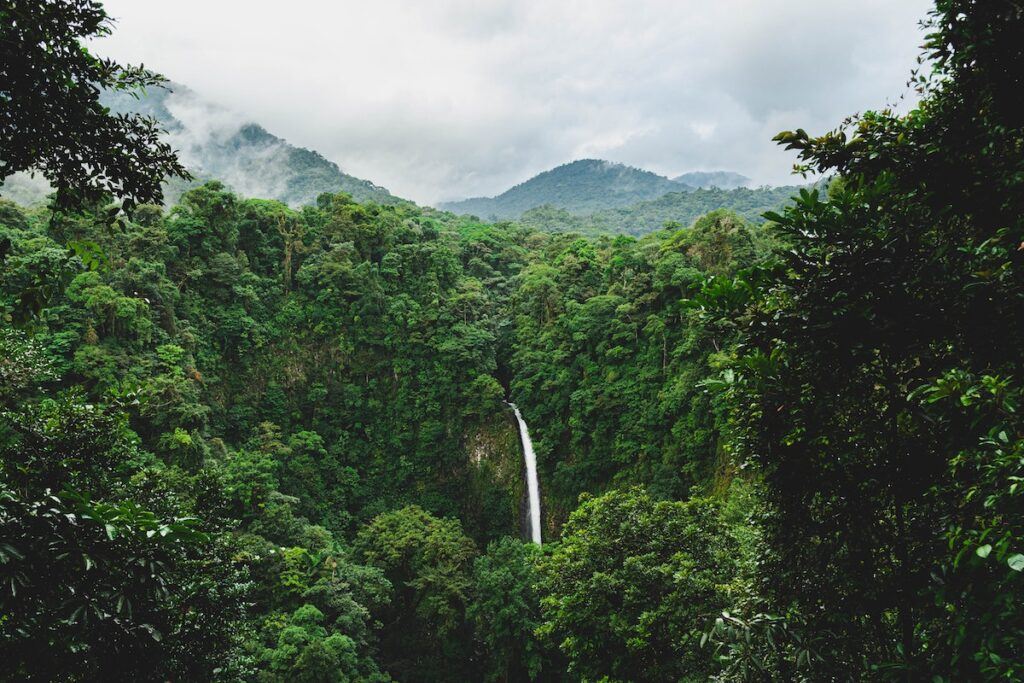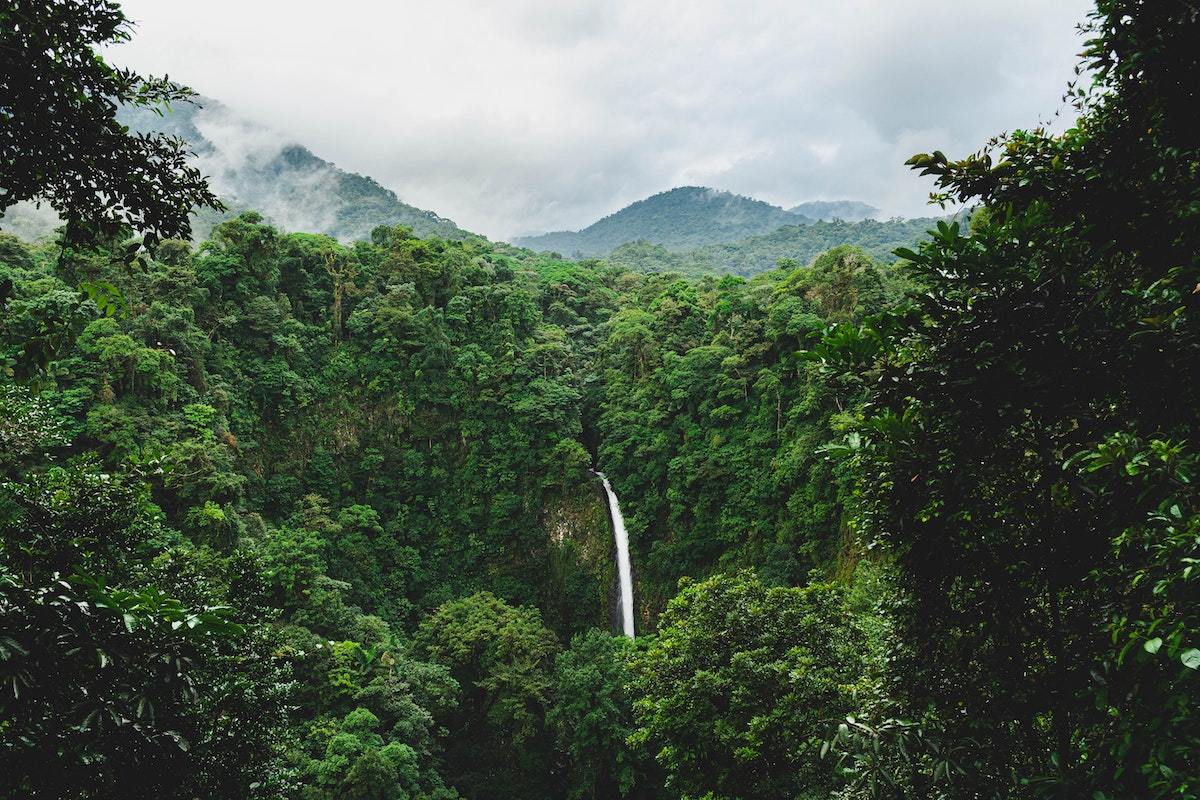 Costa Rica