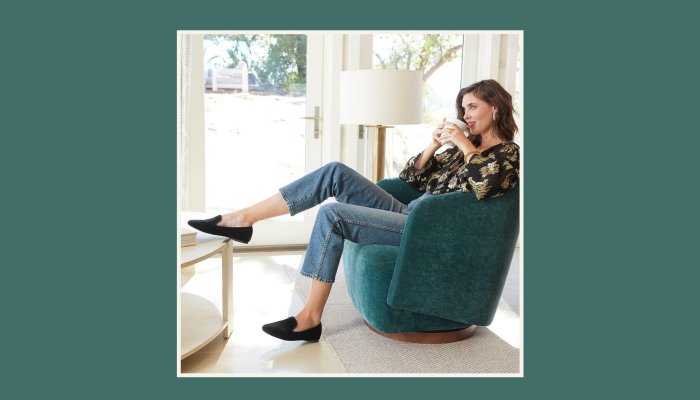 When it comes to finding the right shoes to combat knee pain, Sharkey has a few suggestions:
Know your foot type. The key to a truly comfortable pair of shoes is knowing your unique needs. "Those with flatter feet should look for shoes with arch stability or motion control, while those with higher arches should look for more neutral shoes with cushioning," Sharkey clarifies. If you're uncomfortable in your shoes and aren't sure what type you need, it's worth seeing a podiatrist for an evaluation.
Good arch support. Even if you don't have specific arch-related issues, support for the soft area between the heel and the ball (AKA the arch) of your foot is important for alignment and pressure relief. "A well-supported arch means the foot is functioning optimally, which will reduce stress and strain on the knee," says Sharkey.
Durability. Quality kicks don't always come cheap, so it's important to pick shoes with good feedback for durability—and to replace them when needed. "Shoes break down over time and lose their support," warns Sharkey. "Make sure your shoes are replaced regularly for optimal support, especially pairs used for daily use and exercise. The general rule of thumb is that shoes should be replaced every 500 miles or every 6 to 8 months."
Look for the proper fit (and easy returns). "Wearing shoes that are too narrow or too small will not provide adequate support," Sharkey adds. That's why it's important to know the return policy for the brand you choose. Most of the picks on our list offer wide and narrow models, and are fair about offering free returns within a reasonable amount of time—just make sure you're aware of the differences between the brand's return policy and that of third-party vendors such Amazon or Zappos.