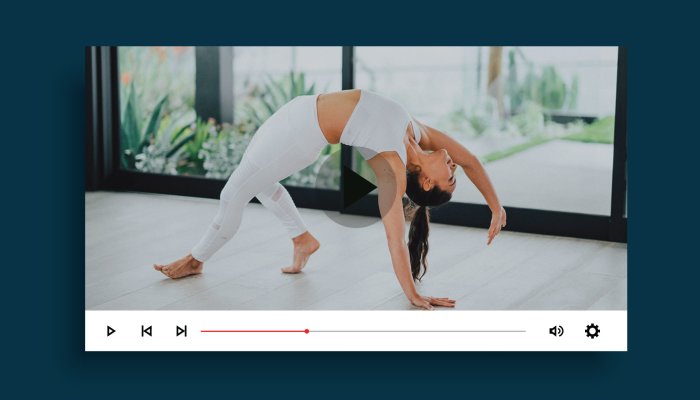 When choosing the right online yoga class, Bedore advises listening to your body and recognizing which styles and teachers resonate with you. "Let go of what you think you should do, and listen to what you need—whether that's a particular level, style, or length of class. The great thing about [online] yoga is that you can [choose] the practice you need in each moment," she says. "The best online yoga class is the one you love the most! And, that might change over time. We always tell our yoga teachers that your students will find you. It's the same for students—you will find a teacher and a style you resonate with."
To help narrow things down, consider these factors:
Instructor preferences: Take a moment to picture the ideal teaching style. Is the instructor bubbly and upbeat with a heart-pumping playlist? Or are they tranquil and more educational, using traditional posture names and flows? Is the background environment a gym, a studio, or out in nature? There is no right answer to any of these questions, and we've included options that reflect many preferences.
Yoga style: Some platforms offer a wider variety of yoga styles than others. For example, free YouTube channels such as Boho Beautiful and Yoga with Adriene focus primarily on Vinyasa flows, while others (like Strala and Alo Moves) have plenty of yoga types to choose from. It's worth considering what style you're hoping to practice, whether it's Ashtanga or Tai Chi, or even barre or Pilates and using this as a barometer for the platforms you consider.
Class lengths: If you prefer hourlong sessions that feel akin to an in-studio experience, online workout subscriptions will be your best bet. Free YouTube classes tend to be shorter, and paid subscriptions also give you the ability to filter by class length, which is helpful whether you're in a time crunch or seeking a longer flow.
Community: One of the biggest benefits of joining a yoga studio is the community. If you're a lone wolf, this may not be a deciding factor for you—but if community is important to you, be sure to choose an app that offers a space to engage and connect. We've called out which yoga class subscriptions offer this sense of community.