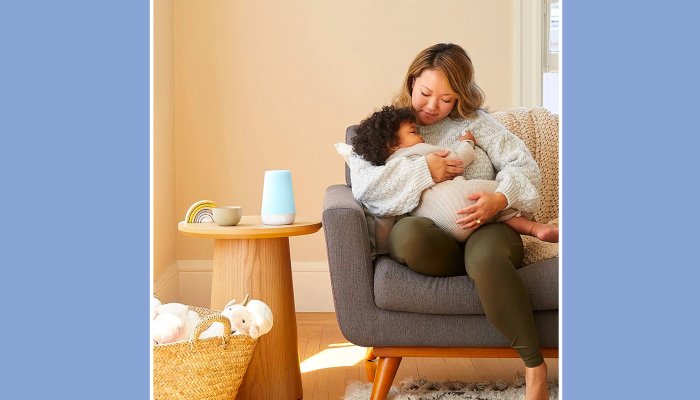 For heavy sleepers and those who are deaf or hearing impaired, this alarm clock wakes users with a layer of sensory elements. It has an extra-loud alarm sound clocking in at 113 decibels, a vibrating unit you can put under your pillow or between a mattress and a box spring, and flashing lights to help ensure deep sleepers wake up.
A dimmable display allows you to adjust the duration of your alarm and snooze time, and the device is powered by a plug-in cord, but also comes with a battery backup in case of a power outage. What's more, you can set two alarms at once, which is ideal for couples with different schedules. Just keep in mind, some reviewers say setting the alarms can be a bit tricky.
Even so, more than 22,000 Amazon shoppers have given this clock a five-star rating. Based on reviews, it works well for heavy sleepers and those with some sleep conditions, such as narcolepsy and circadian rhythm disorder. "With this alarm, as soon as it turns on, I literally jump out of bed and turn it off [because] it startles the living crap out of me," one customer writes.