Dreaming of stroopwafels and long walks along the canal? Whether you're planning a romantic and luxurious getaway to Amsterdam or traveling Amsterdam on a budget, the city has something for everyone!
Definitely check out my local's guide to Amsterdam as you plan for some serious insider tips. As you create your itinerary and game plan of things to do in Amsterdam, take note of museums and fun activities and help that guide you as to where to stay in the city.
For a complete look into the country, check out my Netherlands travel guide! You may want to add these local Dutch foods to your list of things to try.
From luxury picks (like staying in a converted crane) to hip and happening budget-friendly stays, here are the best hotels to stay at in Amsterdam!

Luxury Hotels in Amsterdam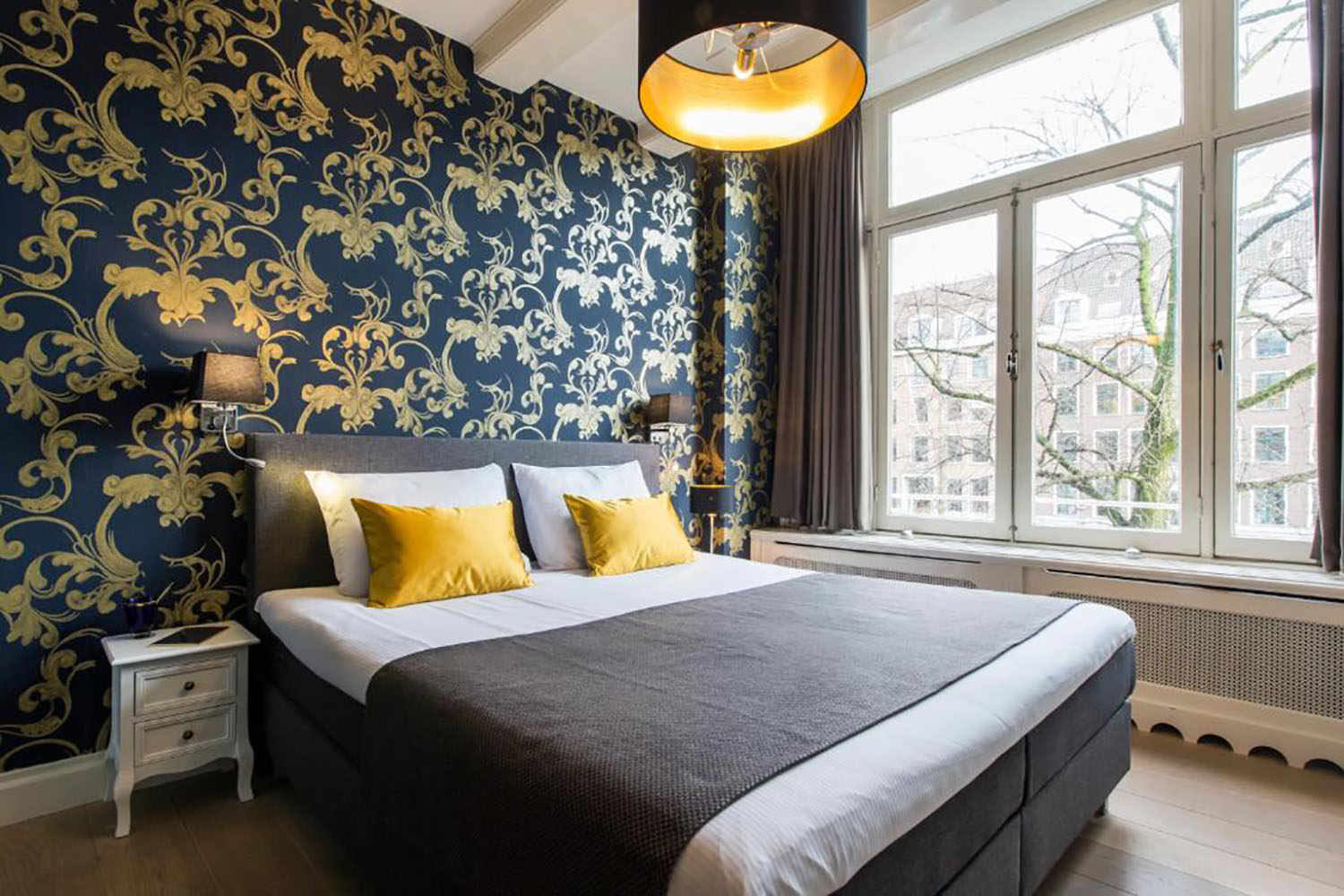 Grand Canal Boutique Hotel
Grand Canal Boutique Hotel is a refined 1680 townhouse with stunning views as it overlooks the Keizersgracht Canal.
Just a 7-minute walk to the Anne Frank House and a 10-minute walk from the Royal Palace of Amsterdam, it's centrally located in the Nine Streets shopping area.
BOOK HERE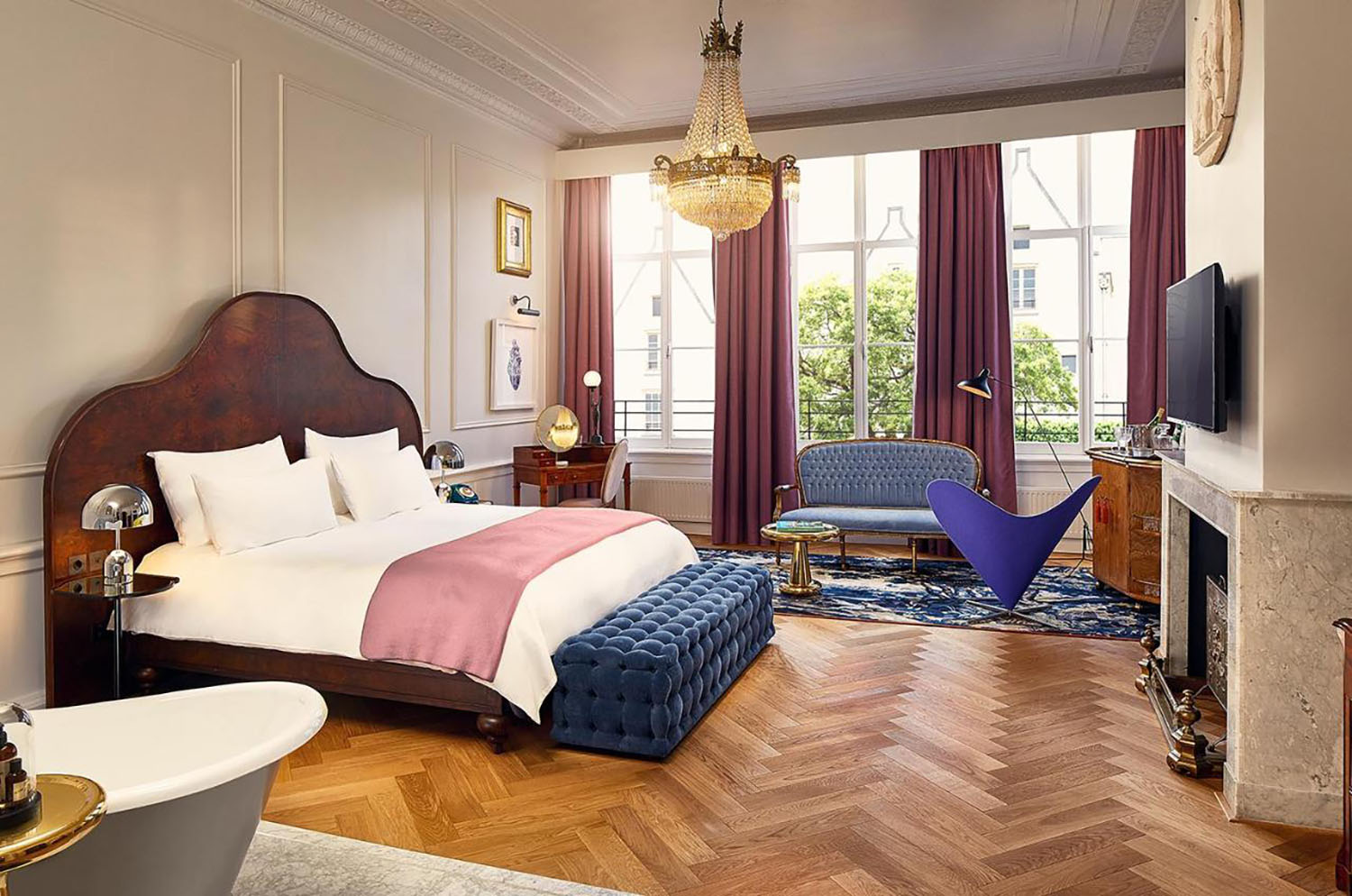 Pulitzer Amsterdam
Location
Near Rijksmuseum
Great For
Classic Dutch Experience
Pulitzer Amsterdam is seriously cool as it's located in 25 restored 17th and 18th-century canal houses. Quintessential Dutch elegance of the Golden Age meets posh sophistication.
As a bonus, it's only a 3-minute walk to the nearest tram stop and a nice stroll to the Rijksmuseum.
BOOK HERE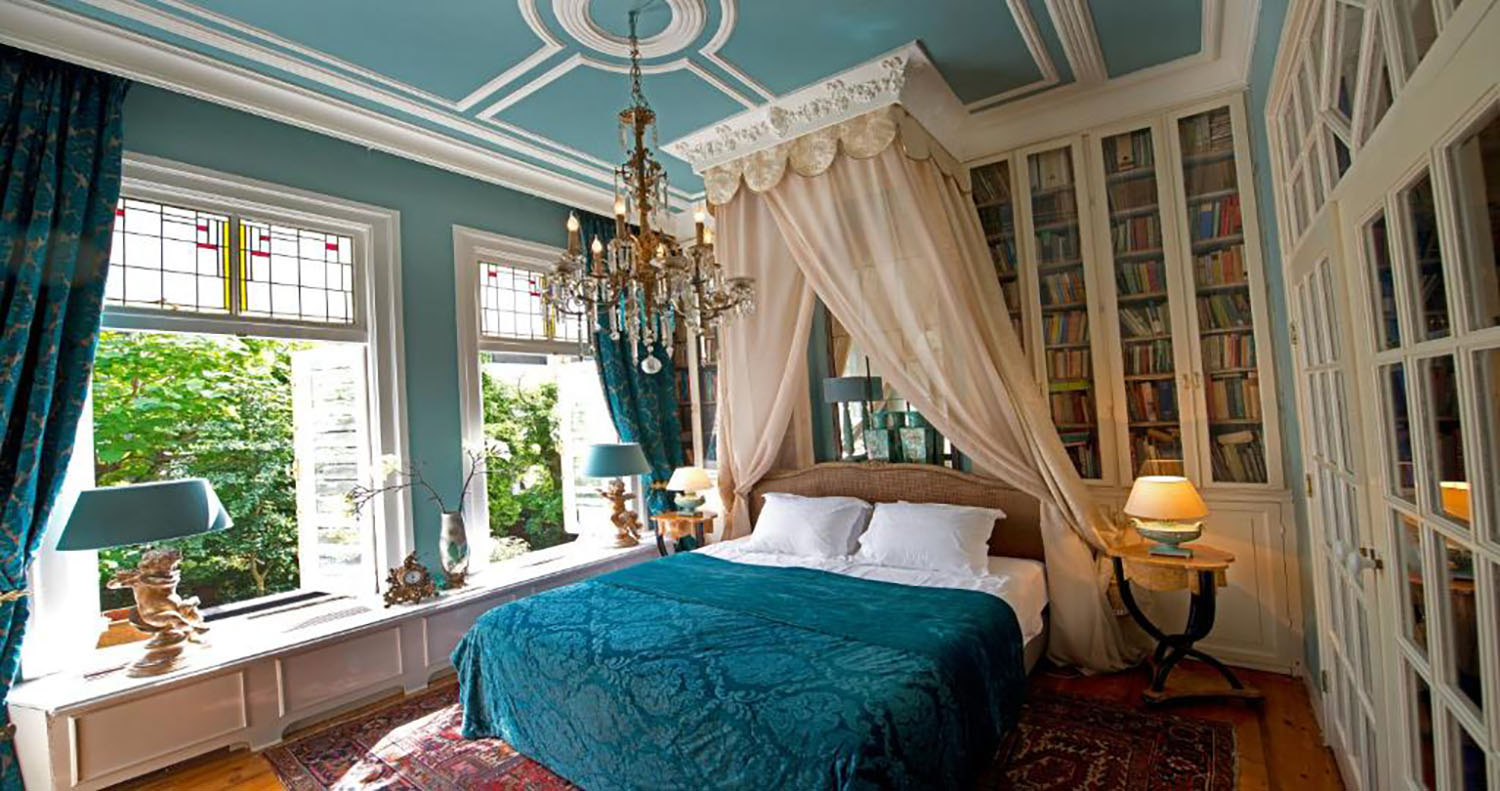 Breitner House
Great For
Those Who Love Vintage Aesthetic
If you want to be next to Oosterpark — this is the place! Located in a characteristic Amsterdam townhouse from 1882, Breitner House overlooks the gorgeous Oosterpark.
As a boutique hotel, the Breitner House is small — featuring all of two luxurious suites, but it delivers in spades. Fun Fact: it was the former studio of Dutch impressionist painters George Breitner and Isaac Israels.
BOOK HERE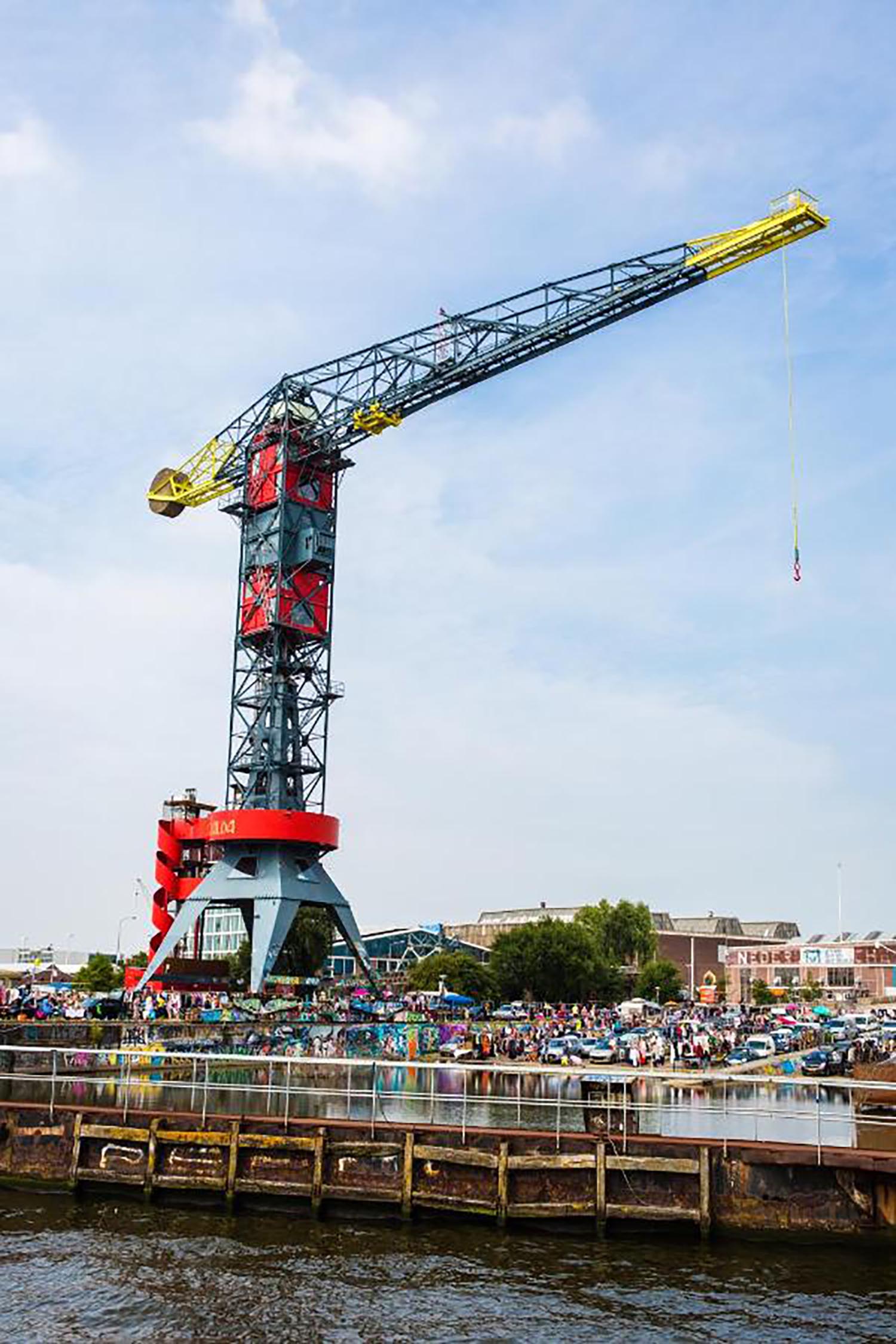 Crane Hotel Faralda Amsterdam
Looking for a unique stay? The 5-star Crane Hotel in Amsterdam is well…unique!
Located in the trendy NDSM area, this quirky hotel is exactly what it sounds like — a crane converted into a rather luxurious hotel. Take in the view of the city while lounging in the hot tub and soaking up all the industrial vibes of the former shipyard.
You've absolutely got to see more pictures of this one — it's way more luxe inside than you might think!
BOOK HERE

Mid-Range Hotels in Amsterdam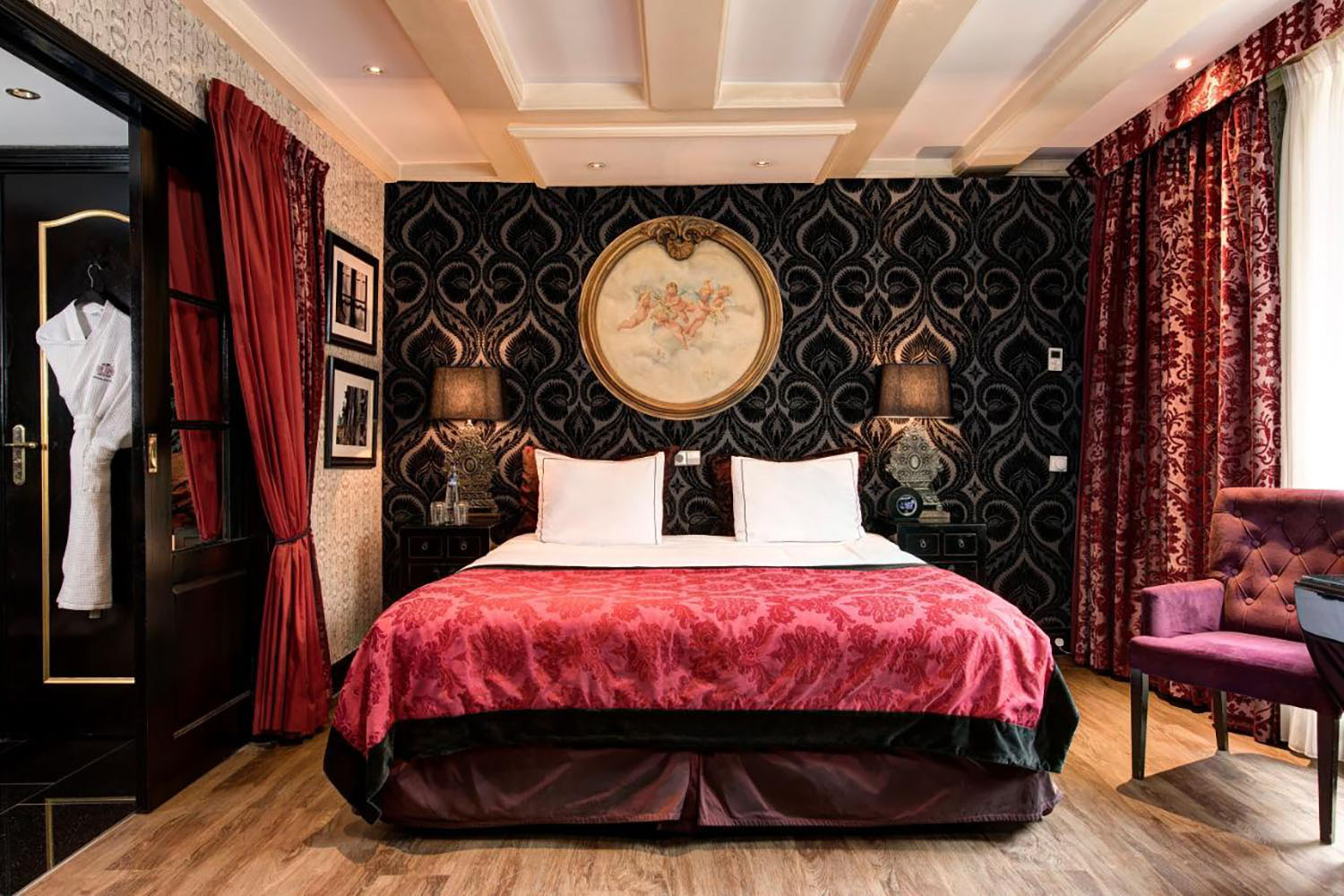 The Toren
Location
Keizersgracht Canal
Just a 2-minute walk from the Anne Frank House, the Toren is an intimate boutique hotel in a prime location. Take your pick from the 40 different rooms for something that's a fit for you.
Rooms range from cozy units that overlook a courtyard to spacious ones with canal views and jetted tubs (yes, please!). I'm a big fan of the rich hues, chandeliers, and bold patterns throughout.
Ideal for a honeymoon or romantic getaway, the hotel occupies two 17th-century buildings on the Keizersgracht canal.
BOOK HERE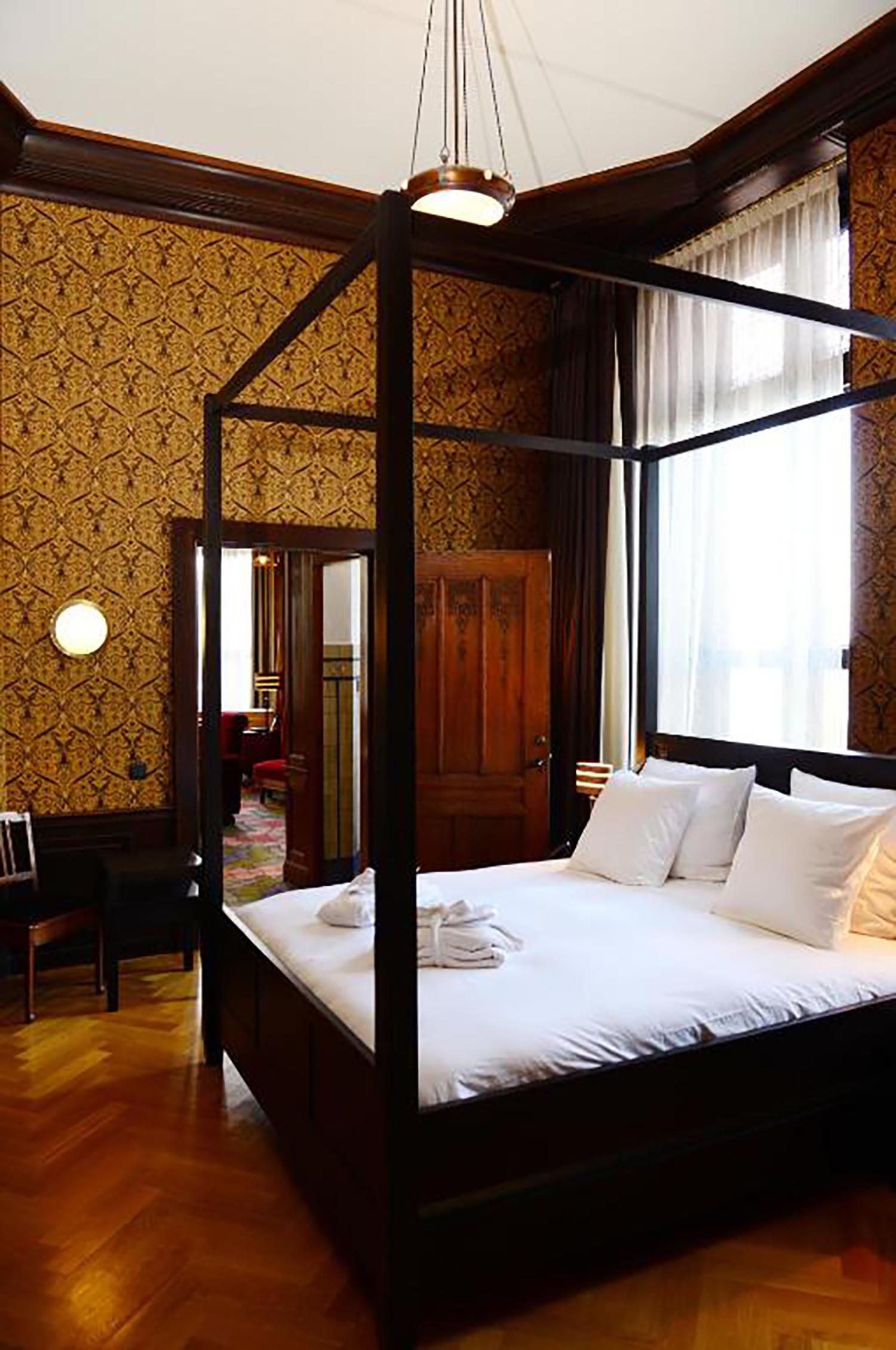 Grand Hotel Amrath Amsterdam
Location
Anne Frank House
Grand Hotel Amrath Amsterdam is a cool Art Nouveau-style hotel located in a former shipping house.
For those who love architecture, this is a solid pick with its wealth of maritime-inspired design details. Close to the Anne Frank House, this is a beautiful building in a prime location.
BOOK HERE
Van der Valk Hotel
Location
Business District
Great For
A Mix of Everything
For those looking to stay in the business district, the Van der Valk Hotel is a fine choice.
A 5-minute walk from the nearest metro station, and not too far from the Van Gogh Museum or the Heineken Experience, it's a great option to take transport to the center of Amsterdam.
BOOK HERE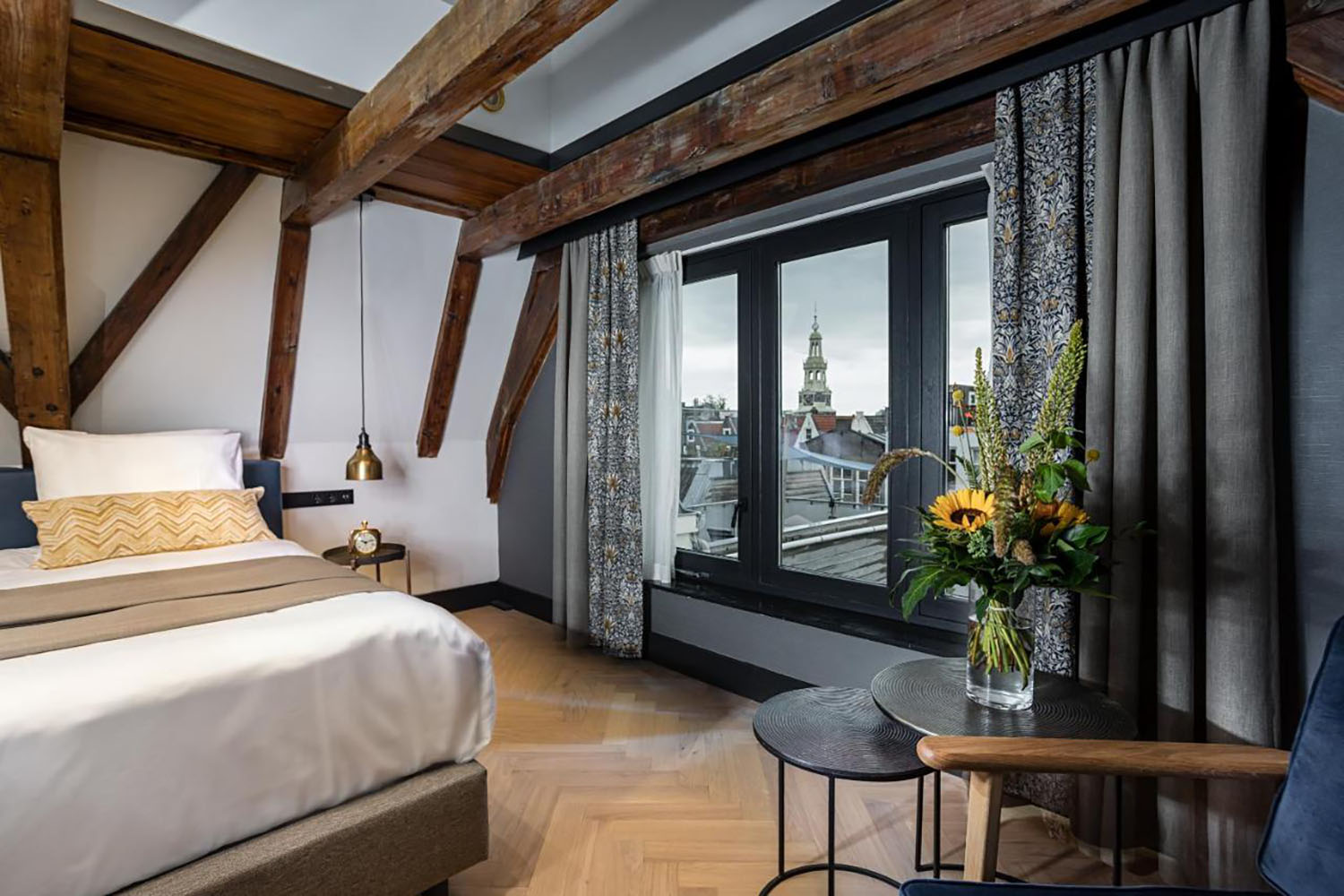 The Hendrick's Hotel
Great For
Architecture Lovers
The Hendrick's Hotel is extremely charming and cozy featuring individually decorated rooms and suites; the vaulted wood-beamed ceilings are gorgeous!
Plus, you get the option to choose from nautical to travel-themed accommodations. The 17th-century canal house is located across the street from the IJ waterway; it's an 8-minute walk from Central Station, and not too far from the Rijksmuseum.
BOOK HERE

Budget Hotels in Amsterdam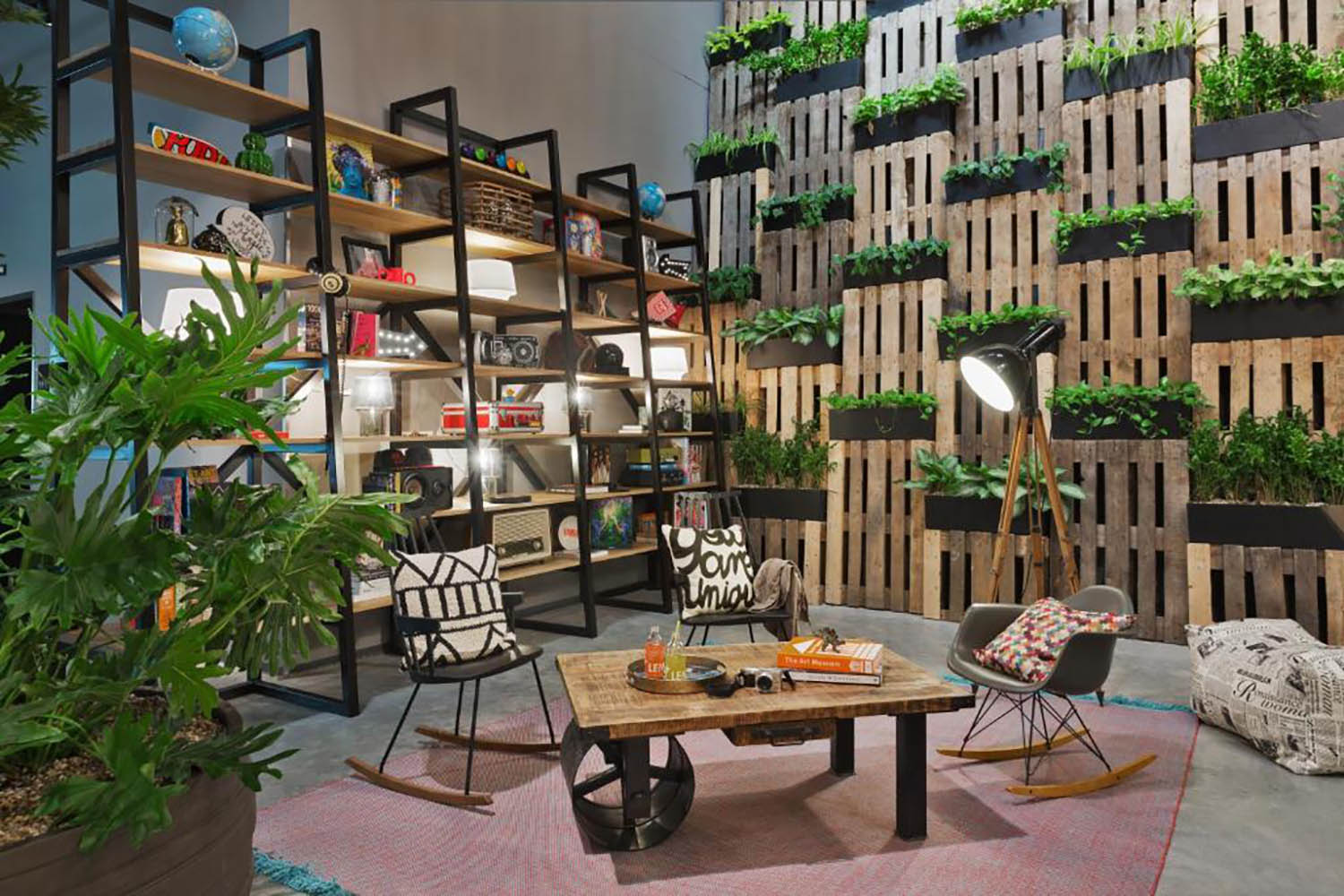 Moxy Amsterdam Houthavens
Great For
Style on a Budget
Moxy Amsterdam Houthavens is a trend-setting hotel and is all about modern rooms. Located on the harbor along the IJ, it's just a 7-minute walk from the Amsterdam Theatre.
For those who love the industrial vibes of the dock area, Moxy is playful, affordable, and stylish without breaking the bank.
BOOK HERE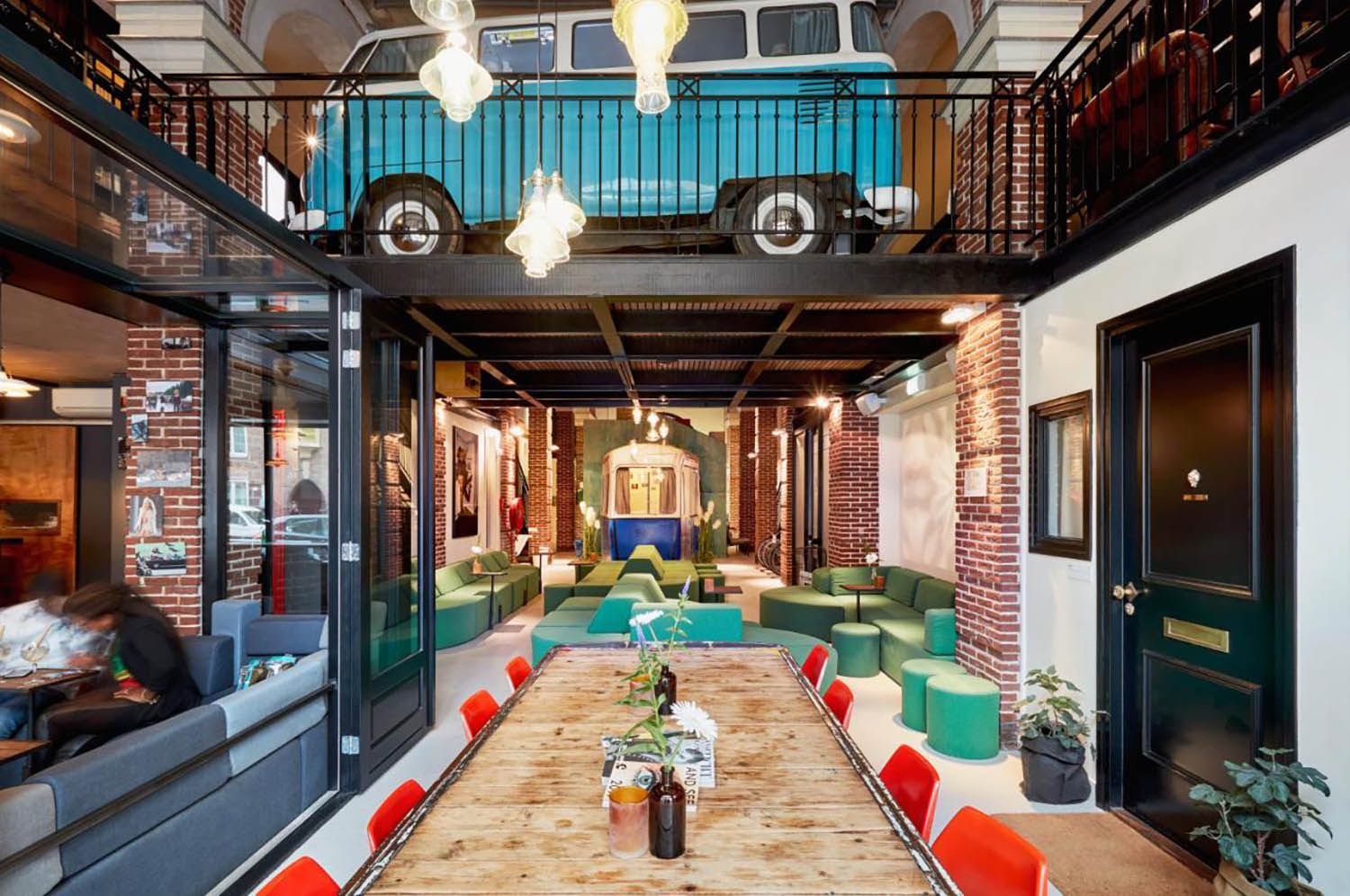 Hotel Not Hotel
Location
Old West Neighborhood
Hotel Not Hotel is ultrahip and filled with art. The boutique hotel is close to Vondelpark and a nice stroll to the Anne Frank House. The rooms are quirky, to say the least! You'll find an array of designs inside a replica tram, a wooden cottage, and even a Mediterranean-style house.
Oh, and you'll find rooms hidden behind bookcases and one even inside a miniature church! Rooms are not just rooms here; they are works of art. Enjoy the funky stylings at this budget property in the up-and-coming Old West neighborhood of Amsterdam.
BOOK HERE

Have you been to Amsterdam before? If so, where did you decide to stay? I'd love to know in the comments below!