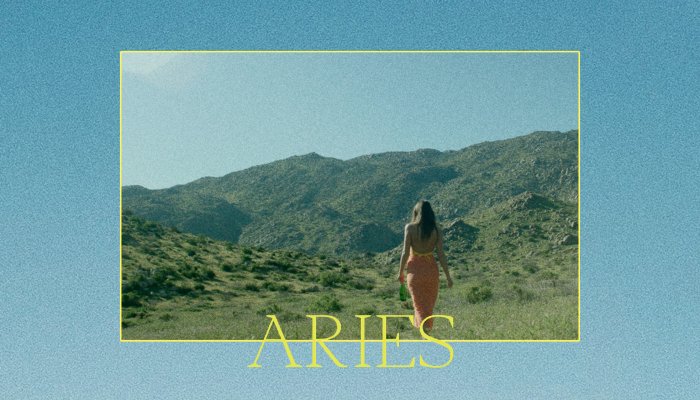 Aries season begins—kicking off the spring equinox as well as the astrological new year—on March 20, followed by the new moon in Aries the very next day, according to intuitive astrologer Lumi Pelinku. Not only that, but Mercury, Jupiter, and Chiron (the wounded healer) will all be in Aries as well, so suffice to say, we're all going to be feeling that fire.
"There's this whole stack of Aries planets, and the context of this new moon is all about channeling this feeling of understanding what you need, or understanding what it will take for you to step up and initiate your sense of purpose and leadership," Pelinku explains. Aries is, after all, sure of one thing: what it wants.
And according to Pelinku, we may also be unpacking (and getting over!) feelings of imposter syndrome this Aries season, thanks to Chiron's influence. "This could be a really potent time to establish a manifestation," she adds—but more on that in a bit.
First, let's talk about Pluto. It's been in serious and structured Capricorn for the past 20 years, and is about to make its way into innovative and eccentric Aquarius on March 23, which is sure to shake things up a bit. "We're going to get a real taste of a new paradigm shift. Pluto going to the sign of Aquarius is all about us visualizing this new world that we have to rebuild," Pelinku explains.
Mars will also be moving into Cancer on March 25, which could cause some emotional waves, according to Pelinku, as we all adjust after Mars' extended trip through Gemini for the past seven months. "Now, Mars is picking up speed and we're all going to be feeling a little back-logged with our emotions, because we've been withholding them for some time—and this may involve our direction to what we want to achieve in life," she tells mindbodygreen.
And looking ahead to April, keep your eyes out for the full moon in Libra on April 5, as well as Venus making moves into Gemini on April 10, which will give an excitable and exploratory vibe to our relationships.
Finally, Aries season closes out with another new moon in Aries on April 19, but this one will be a new moon solar eclipse, offering a great opportunity to double down on your new moon manifestations.